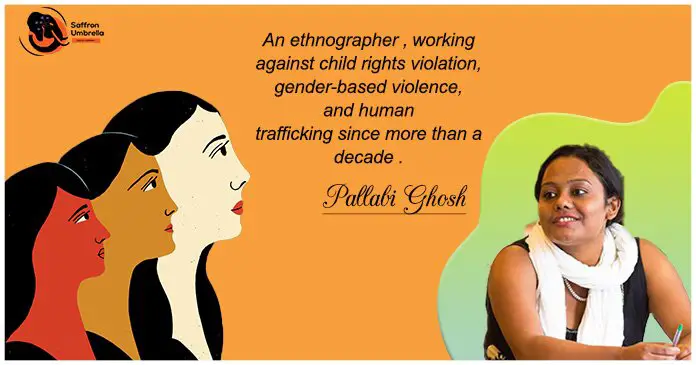 Pallabi: A lady with Grit and Valor
Pallabi is New Delhi based human rights activist who is busy rescuing children from child trafficking. She is an ethnographer who has been working against child rights violation, gender-based violence, and human trafficking since more than a decade. Pallabi has worked extensively in the social development sector with an emphasis on migration, human rights, conflicts, labour, social justice and trafficking.
Her story about resilience:
Conducting anti-trafficking raids across India, she has rescued over 5000 girls and boys working with various law enforcement agencies. She has rescued hundreds of women and children from being forced into social evils like child marriage, forced marriage, child labour, and prostitution. She works extensively to create awareness about trafficking as far as Indo- Bangladesh border.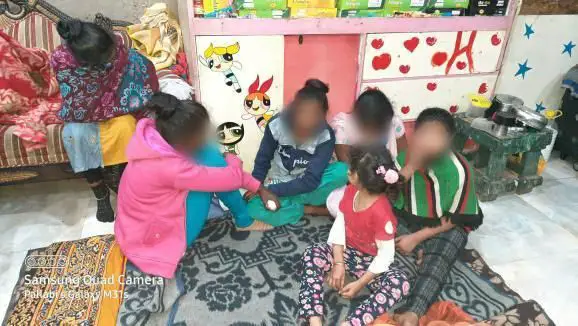 Righteousness to help others:
Pallabi believes in creating an equal world with equal opportunities where people are not being persecuted. She believes most people are lured and influenced when they are ill-treated. In trafficking, people are cajoled for a better life, job and money.
She states that "When a girl/boy, especially teenager, is not paid attention or feeling loved at home, they look outside of family for that affection. These age groups are easy targets for the traffickers."
All humans are entitled to a life with all the basic amenities, she states. Pallabi doesn't believe in persuading others to accept her ideas or ways. She wants her work to speak for itself and persuade people to help eradicate trafficking.
"I want a world where people are not being wronged."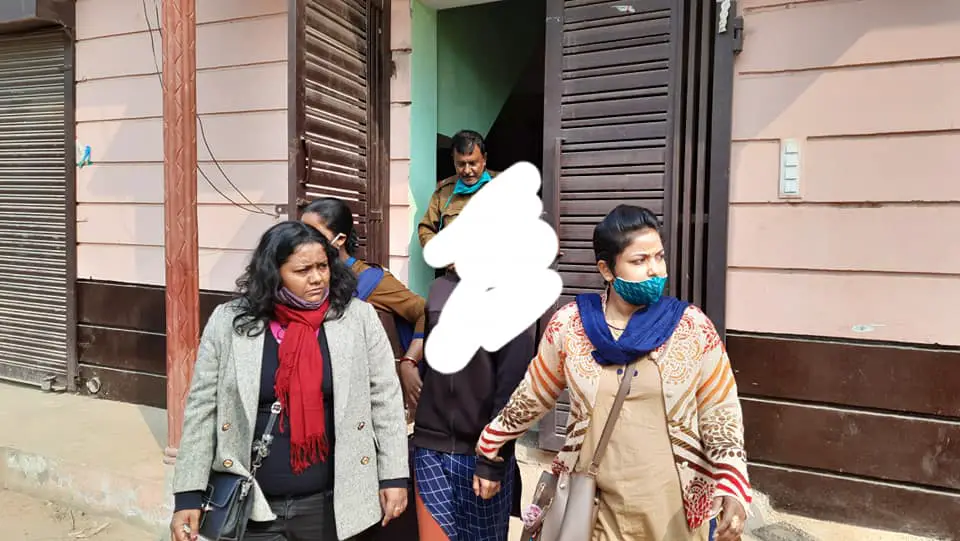 How Pallabi makes an impact:
Pallabi's brainchild Impact and Dialogue Foundation are marking a profound effect on society by generating awareness among plebeians. She insists upon people building up acceptance, compassion and being less ignorant to the problems around them. As we educate people on these issues and the crimes associated with them, more people will become part of the mission. The organization of seminars, theatrical productions, and door-to-door outreach can make a substantial impact on society and public enterprise. Having dialogues is what she abides by. Providing them proper rehabilitation, giving them proper income generation is mandate else they will be stuck in the vicious chain of trafficking, she states. "The best way is to talk to people and create dialogues. We can go to every public place, in interiors of the village, district, town and create meaningful dialogue." To create an impact is her idea of the step towards eradicating the problem.
"My motto is: Each one, teach one."

At one raid along administrative officials
Amplifying the rectitude:
She believes probity can amplify by talking to more people and establishing dialogues. Pallabi states that "How do I reach more and more people? My answer is, by educating people about the damaging effects of trafficking in society." This ideology brought forth the footing of the Impact and Dialogue foundation.
"Creating dialogue and marking impact is my way of solving the root cause of    trafficking."
Also read : https://saffronumbrella.com/mrigashree-baruah-the-young-assamese-pride/ 
Giving your Genius to philanthropy:
Pallabi cites "I studied an article about sex workers years ago, which I found out to be thought-provoking. It stated that more and more sex workers are going on leave because men have gone to see a football match. It upheaved my curiosity why is this happening?"
After going through the article she realised men go to sex workers not only for physical intimacy but also for entertainment. It further fueled her research. She concluded that the more illegal and cheap demand for human resources in the fast fashion industry, placement agencies, brothels and begging, the more the human trafficking chain grows. Her zeal to eradicate this problem leads her to make a way past nine years.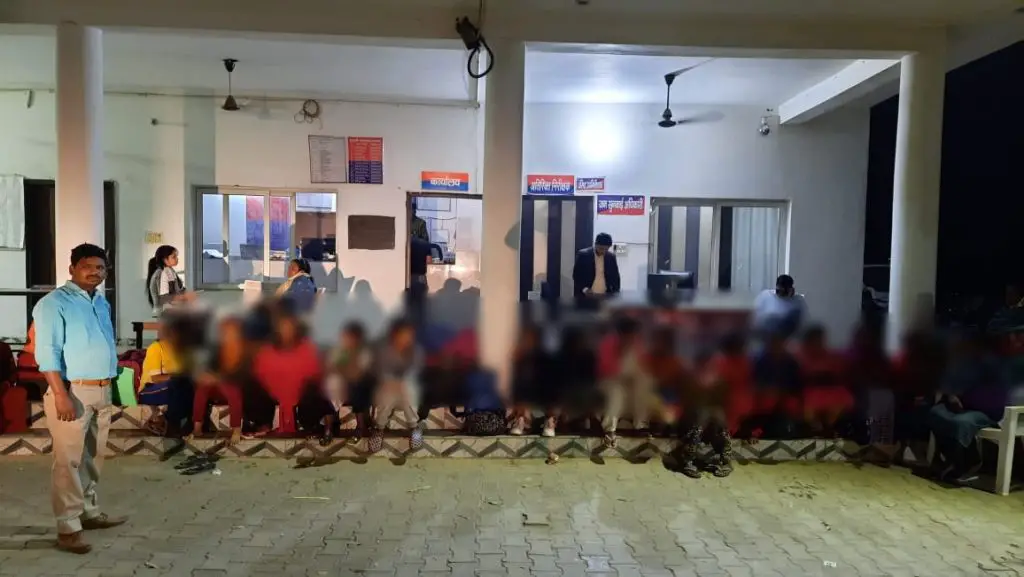 Challenges at the work front:
Pallabi states that most difficulties she faces on the work front are no coordination from the point of information, no vehicles, the stakeholder like police don't help. She plights wistfully that how one of her colleagues was shot down and how people threaten her with her life. But all these situations didn't stop Pallabi to be a part of the social change.
Being educated on Child trafficking:
Being aware of child trafficking can prevent it, she states. Any individual who wants to make the world a better place should have more acceptance of the things going around.
Note to people aspiring for a similar role:
Don't be judgmental, she says. "Go to people with the thought that they are naive and need to be educated on the trafficking and consequences related to it," Pallabi emphasizes. People who aspire to be a part of change are the torchbearer and they need to make people realize the seriousness and the gravity of the issue for the existence of a better society
Gratitude and Compassion for the current role:
Pallabi states how her current role fills her with gratitude. Pallabi feels that if she can save the life of one human; she can feel obliged. She further adds that she is not proud of what she does and has a long way to go. Despite my limited capacity and my challenges, she says she can do only 5 percent of what she wants to do.
"How do we bring in change? By rescuing people."