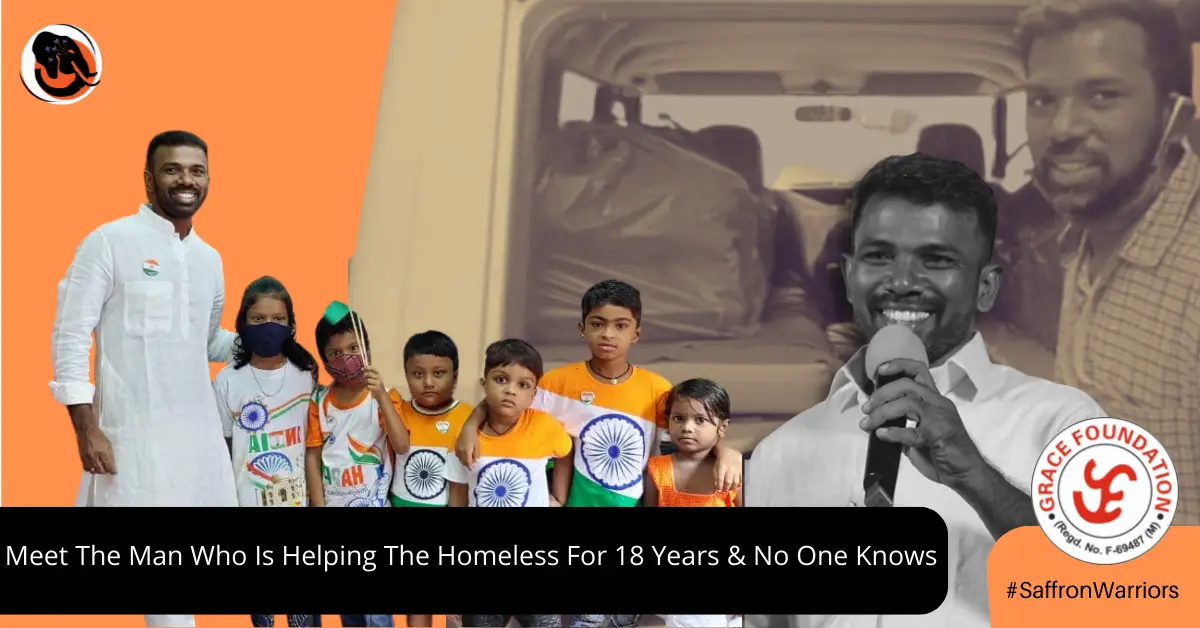 Meet The Man Who Is Helping The Homeless For 18 Years & No One Knows
"I am only one, but I am one. I cannot do everything, but I can do something. And I will not let what I cannot do interfere with what I can do."

— Edward Everett Hale
Meet Shankar Mugalkhod, 40, a resident of Kamathipura, a neighbourhood in Mumbai . He on his own is making the world a better place to live without attracting attention. He has been helping the homeless for the past 18 years, who either don't have a family or are have been abandoned.
He is also an ambulance driver who has admitted many poor patients who were abandoned or had miserable conditions. Even the doctors from major hospitals are aware and admire his efforts. Even the police rely on his services and often mention that even the stench from some patients doesn't deter him.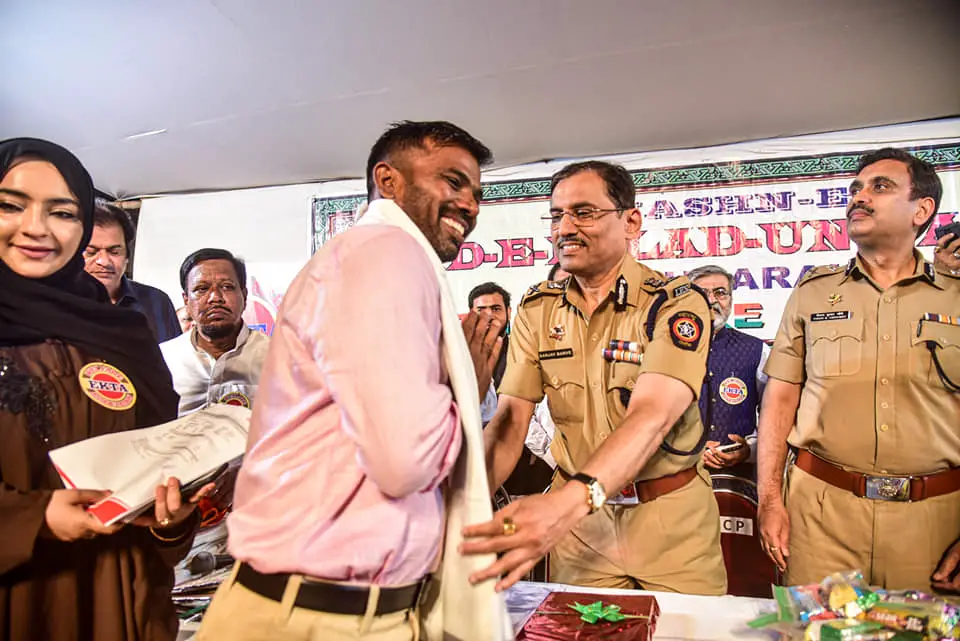 Mugalkhod talks about his own story of living poor, going to bed hungry and living on clothes picked from garbage bins. His says this motivated him to help the poor and needy. A perfect example of the idiom "Be in one's shoes". He first started taking the ill to hospitals in auto-rickshaws to later get an ambulance thanks to an NGO.
The most fascinating thing about him as talked by many is that, if the patient dies that he dropped off or helped, he would even do their final rites as well.
I mean, to have such a good sense of humanity in someone is unbelievable and the world truly needs and should appreciate more efforts and works done by people like Mugalkhod.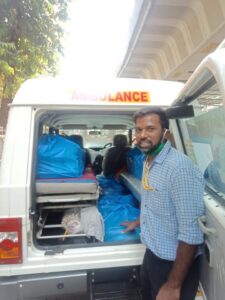 Today too he is still working to make a difference along with more connections and influence. He started his own NGO, Grace Foundation, aiming to provide food and pay necessities to the poor. He shared stories of him helping people and being successful on his Facebook page, some of which we are keen to share .
Read more stories : Pallabi: A lady with Grit and Valor , rescuing trafficked victims all around India
"This man, I found him sitting near the garbage look at his leg he would be suffering so much with the pain but none to help him, It would be so hard to bear the pain just as every day's 4 am mission I found him and walked to him to do his dressing it was so painful he was shouting out loud but now his leg is getting recovered… Just want to encourage you'll Mumbai is a City of Hope and let's make this city more beautiful by helping atleast one homeless person."
"This man is mentally challenged, found him near Roxy Theater charni road, he was not able to speak or do anything we took him to Mahol gaon chembur to our foundation's place, gave him bath, did his haircut, made him wear new clothes and now we searching out for his family till then giving him all the medication and treatments needed….but check out the transformation."
"Hey guys have you ever seen miracle, if not then watch out Dilip story, Who was on the street for last 2 years at Mumbai Dadar, outside the church road and he was not able to sit, stand or walk, he was hoping to find help from people but there was no one to help him but one day he found Grace foundation director Shankar who came to him and asked him if he want to go with him to stay in care center, Dilip agreed and went to stay in the grace foundation, within a week Dilip was able to walk, jog and stand.
You all can see him in this video. If we all join our hands we can save and help many more people like Dilip."
Founder of grace foundation
"Shankar, founder of Grace foundation found this women by the railway station and rescued her. Police officer is appreciating what Shankar did in this women life."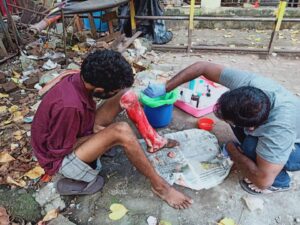 "My heart breaks to see this young man Dipen, he is only 25 years old and well educated, did pharmacy and he is a medical student and eating from the garbage. seeing this lot of questions runs in my mind but good thing I took immediate action to bring him to our center Grace foundation to help him.where he can recover from his trauma. after few days Dipen recovered from the trauma, you and me can make a big difference in these kind of people by supporting.
Its our humble request to every citizen of Mumbai to come and help such kind of people."
 "A hero is someone who has given his or her life to something bigger than oneself." – Joseph Campbell