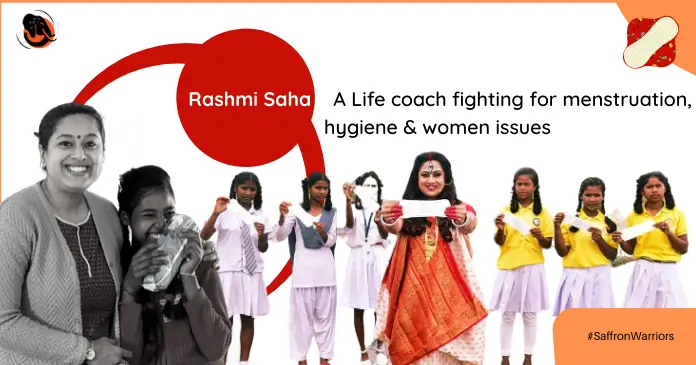 Who is Rashmi Saha?
Holistic human with a plethora of talent and compassion. A civil engineer by education, behavioural coach and NLP practitioner by passion and philanthropist by choice.
Rashmi started her journey as an engineer, but her constant interest lied in upliftment of the people and  betterment of the society.
How was Mukty Mission formed?
Travelling to many remote parts of the country as a soft skill trainer she observed the difficulties faced by the woman due to menstruation, hygiene and availability of the sanitary pad. She was also dismayed by the fact that there is limited awareness and myths behind menstruation.
She came up with an intent to change the frowned on myths.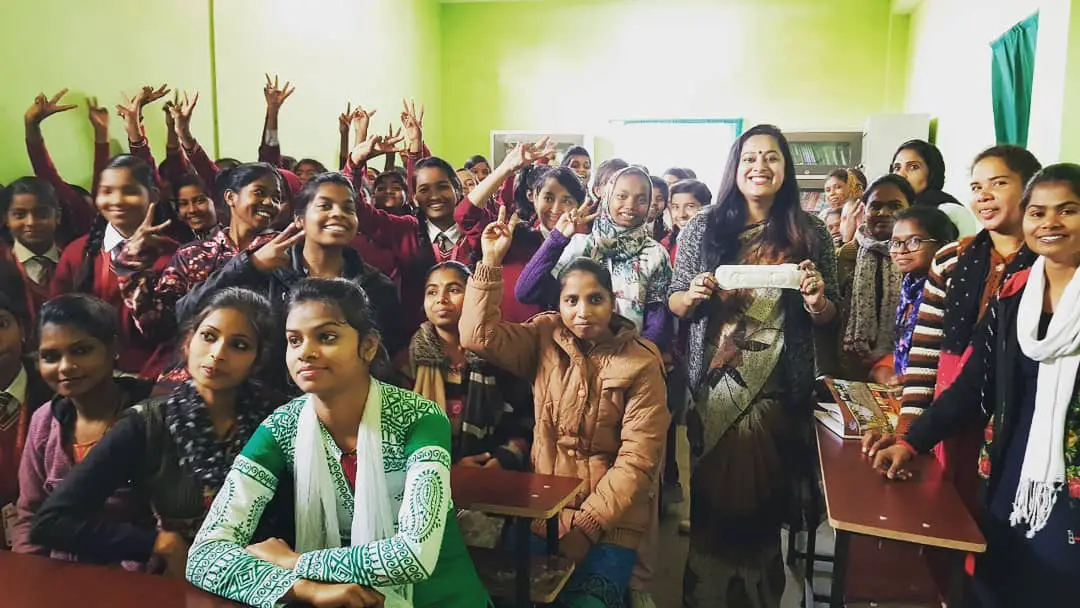 In December 2017, foundation of " Mukty Mission"was laid to educate women about menstrual hygiene and mental health. Ensuring that under privileged gender gets the optimum essential commodities. The motive behind her vision is to create awareness, spread smiles and break shackles of taboo.
 "Being a woman and travelling in the interior part of the villages is challenging on the work front"  
Vision behind Mukty Mission.
Rashmi wants to create a society and educate people in the society who can disentangle myths related to menstrual hygiene and mental health. She considers awareness and self education as most important pillars of  the program. Her virtue is to train/ help  people to acquire skills to rectify  and being mindful of occurrence in the society and act accordingly.
   " Individual must be able simplify their life as well as others to create a amicable society."
Journey from being an Engineer to leading  Mukty Mission
Rashmi believes that she is destiny's favorite child. Profession and helping people can go side by side. Looking at Rashmi's journey seems like a cake walk but in reality she had her own share of hardships. She believes that she was destined to be a social reformer. Being professionally trained in a particular subject doesn't mean that we can't change roles and contribute towards upliftment of the people. She connected dots of what she really wants to be. She acknowledges the individuals who played their fair share in shaping her thoughts, the situation, failure and hardships which lead to formation of Mukty Mission. Mukty's mission is a magnified form of who Rashmi has been through her entire life.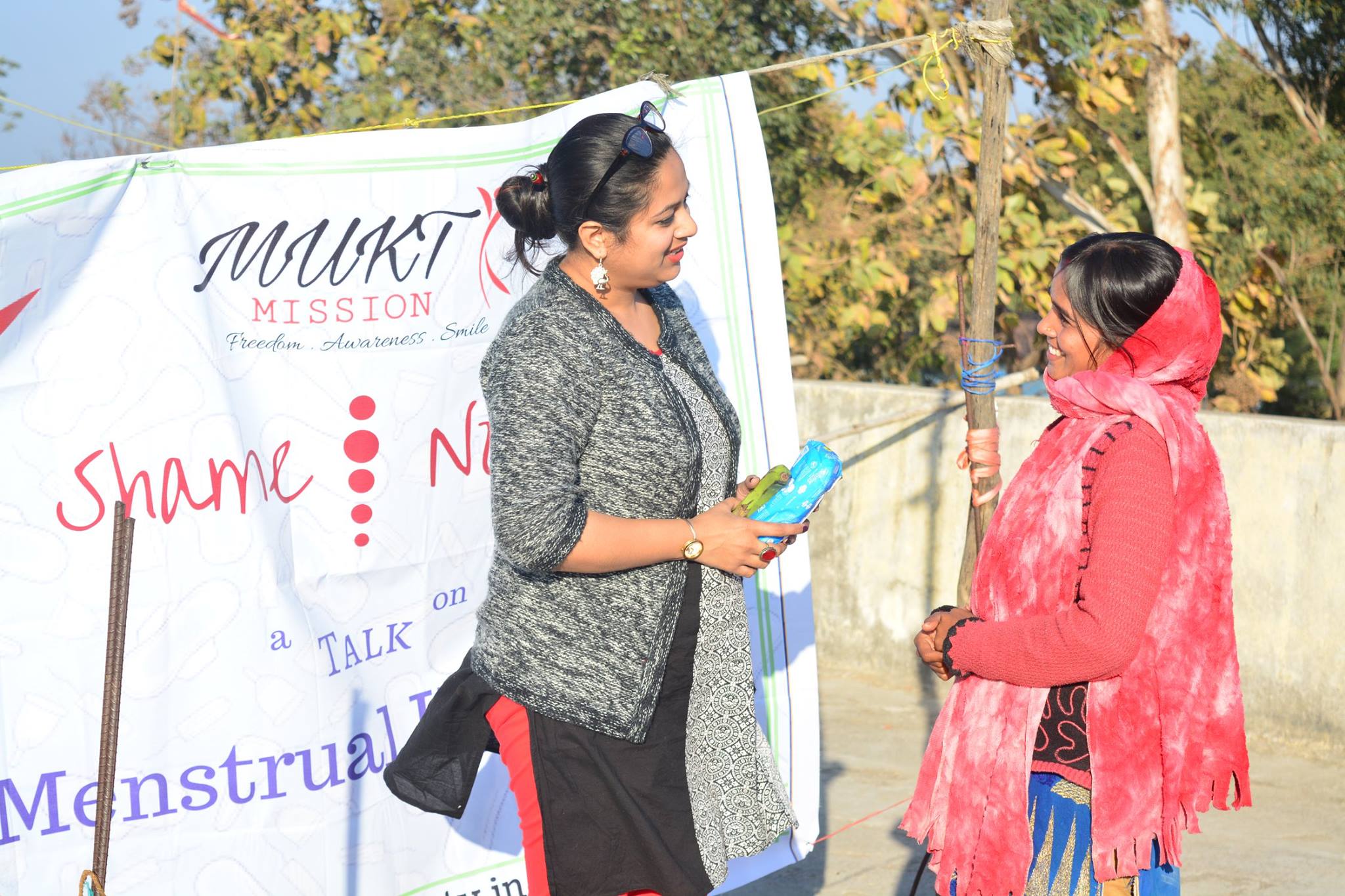 "Learning is learning for me.Being a good human being is irrespective of one's education,   social and financial status. Keep on doing what needs to be done on a prolonged scale."
Role of Public enterprise and People
Understanding the idea and the motive behind the cause will help in broadening the support. Sharing it across the society and volunteering plays a significant role. It not only helps in connecting to more people but helps in magnifying the mission and vision behind the ideology of the institution. Public enterprises can help by providing financial aids, giving projects and fundraising/donating towards the cause.
Also read : https://saffronumbrella.com/youngest-scuba-diver-mirzana-beegum/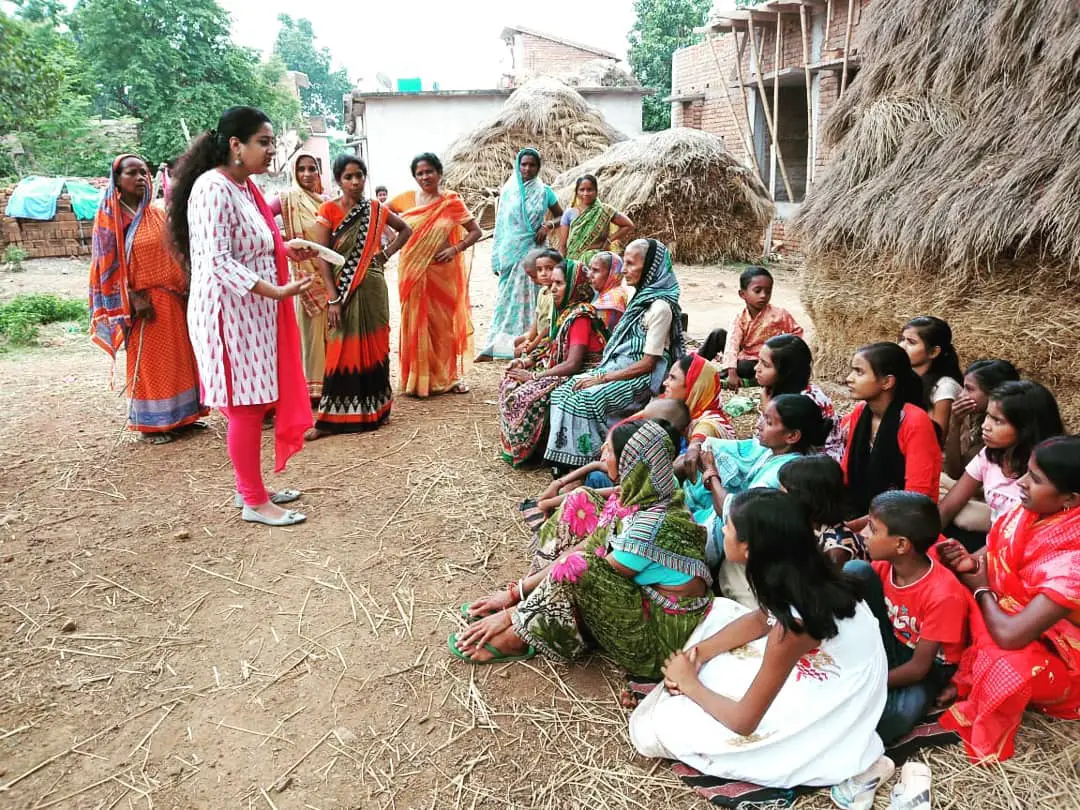 Menstruation awareness and literacy rate
Rashmi says,"Literacy has less to do with menstruation awareness as a lot of literate people do not accept menstruation as a normal phenomenon.They do not want to accept". Menstruation awareness is impact driven, acceptance of the bodily phenomenon and changes an individual can bring about in oneself. Being literate does not always help in busting the myth around menstruation.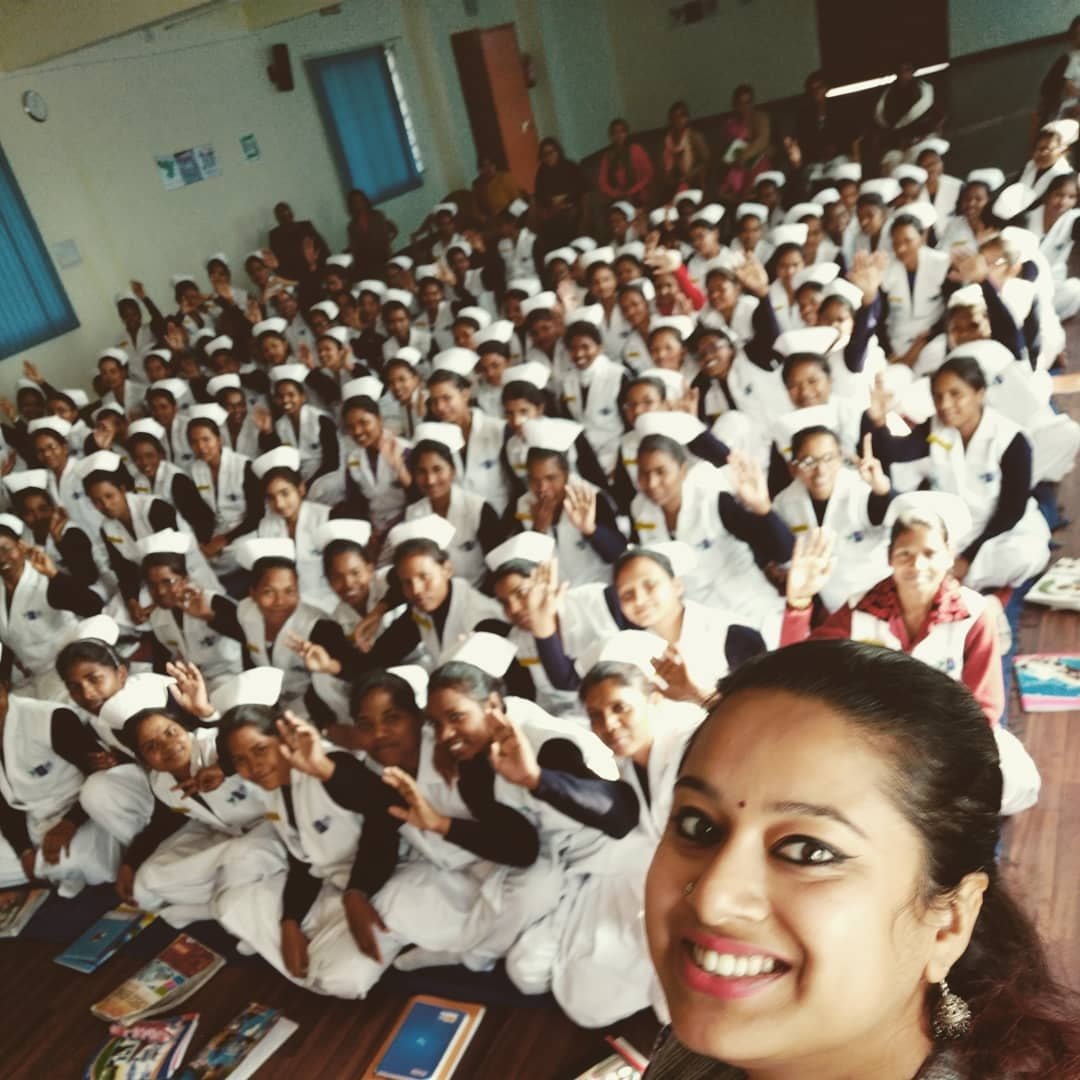 How NGOs like Mukty Mission can contribute in long run?
Rashmi says that, "Change in society can only be seen if the social reformer has the right intent and execution of their vision.People get inspired when they feel connection, understands logic supported by facts." Striking balance to excel in the mission helped Rashmi to successfully mentor people struggling with self acceptance, societal taboos and mental health.
"Its a chain process" she address wherein an individual gets inspired by the work and bring about positive changes in themselves which inturn helps in positive reinforcement and shaping better society.
As a social reformer she complies to  the mantra of talking logic to the people, making sense of the solutions offered and connecting with the people.
 'Talking logic, making sense, connecting with people and their life is very important."
How people can aid in multiplying the Vision of Mukty Mission
 Rashmi adds that she is open for collaboration, connection with unanimous individuals who resonate on similar visions. Individuals who believe in eradicating the myths around menstruation, run awareness campaigns, support and encourage each other would further help with backing the cause.
 Message to people aspiring for the similar role 
"Empower yourself first before you empower others." Self improvement,focus on the cause and accountability are the key takeaways from her experiences.
         "Prioritize yourself"
How can an individual adapt a habit for making our world better?
Accept individuality and differences, not being judgemental and must avert negativism, she quotes. Encourage and uplift each person, stay neutral to the negativity and respect the individual opinion.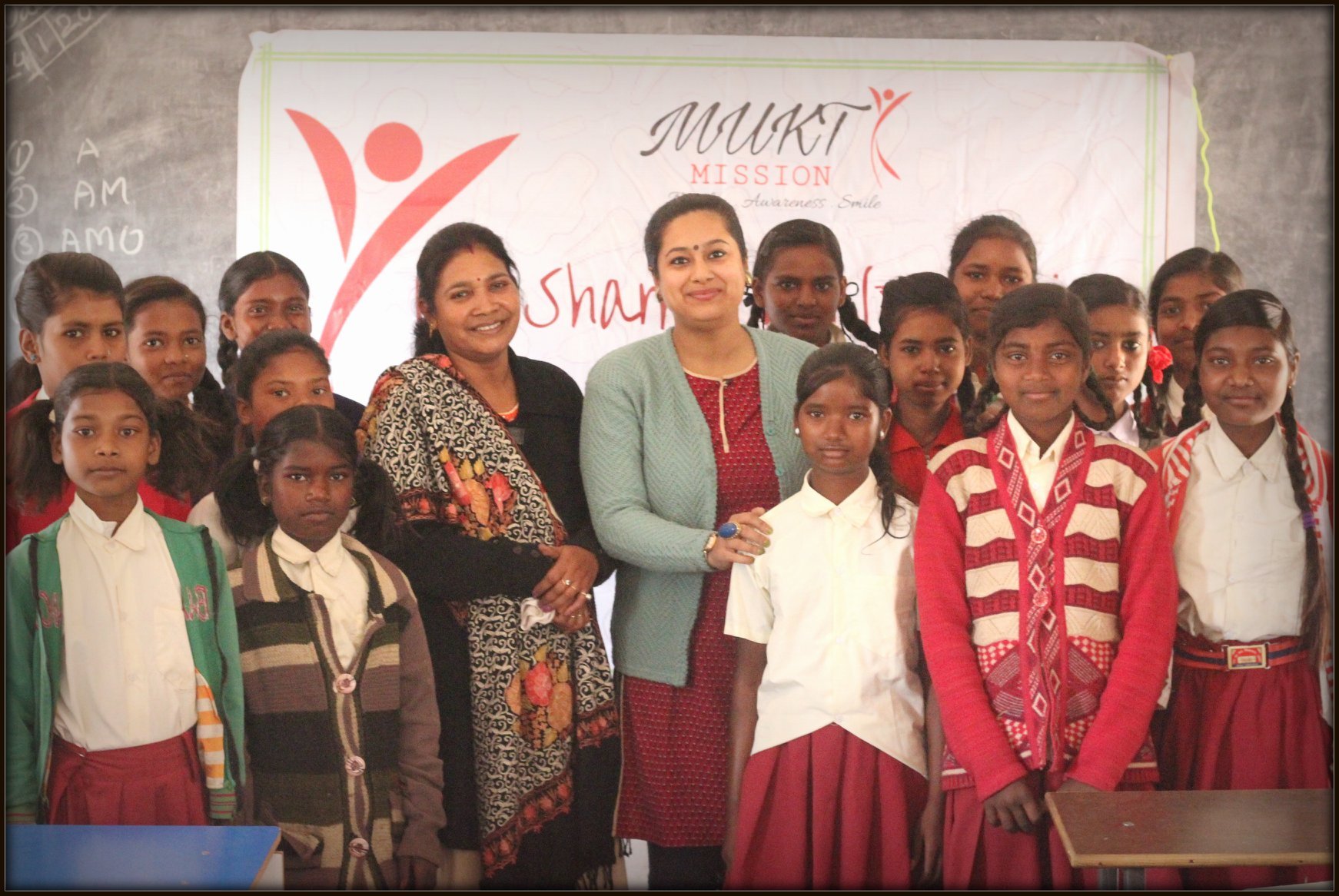 How your current role fills you with immense pride and gratitude?
Being an avid traveller, an artist and a social reformer is not an easy task. One needs to prioritize their task while heading such an authoritative role, she adds. "My role seems glamorous, comforting, glittery but deepdown every day is a struggle and it comes from  every corner in different ways." Fitting in the role of ten people requires a lot of grit and valour. It is a lone endurance to accept failures, being dependable for people with different energies  and to sustain with the challenging roles is what fills Rashmi with immense pride.
She conveys her gratitude to positive souls who have a beautiful perspective to appreciate the motive behind the mission, encouraged her, loved her, constructively criticized her, mentored her, aligned with her efforts and supported  her.