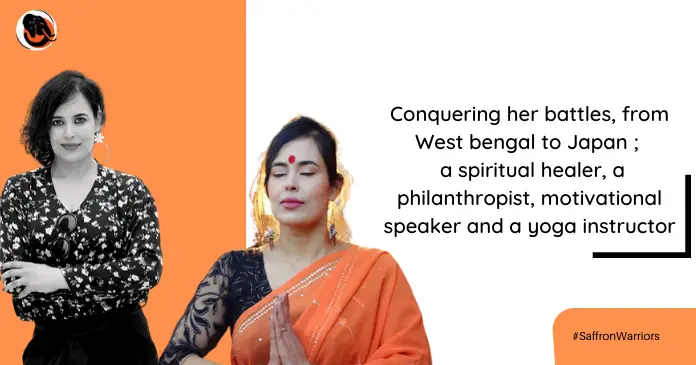 Conquering her battles, from West bengal to Japan ;

a spiritual healer, a philanthropist, motivational speaker and a yoga instructor
"Whatever life throws at you, even if it is going to hurt you, just be strong and fight through it. Remember strong wall shake but never collapse." This is what Nupur Tewari, a girl born in a small village in the Murshidabad district of West Bengal believes in.
Nupur in her initial days faced a lot of discrimination and was bullied for her language skills, outfits, even for her principles and values. Not only this but she faced a lot more adversities, but what sets her apart is how she never used excuses of her emotional strife and decided to turn her life around to create a world where everybody is treated equally.
When asked about her childhood days Nupur shares how she studied in dim lights and walked kilometres to reach school as the village lacked the basic facilities of electricity and transport. Moreover, she shares how it was a challenge for her to continue her studies as in her village, like many others in India, a woman was expected to marry and be a homemaker, but Nupur had different plans, she didn't give up on her plans.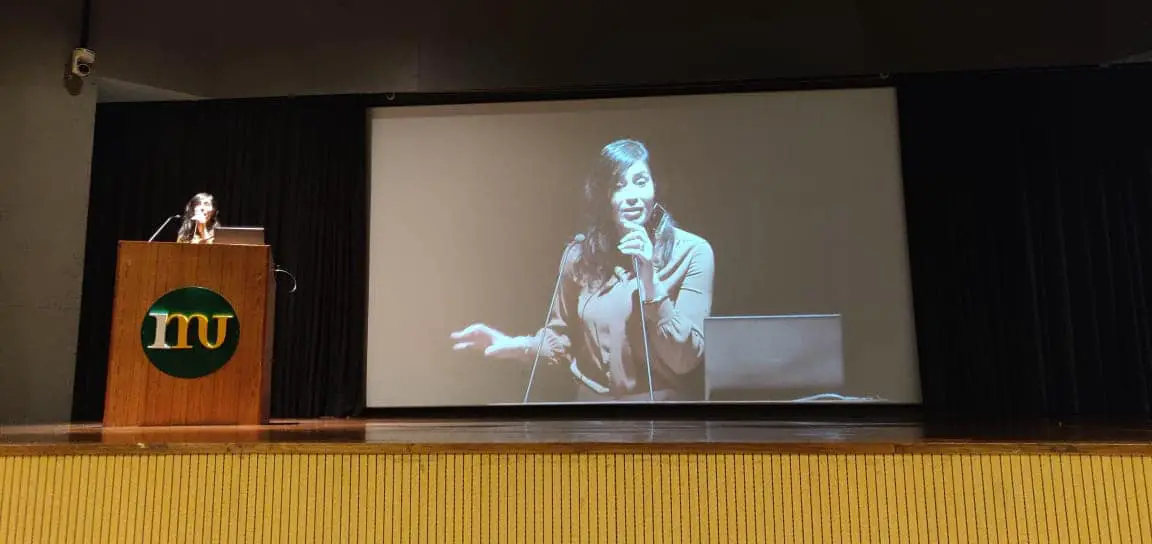 Conquering her battles 
Adding to all this she shares how English was not her cup of tea and how this was her continuous struggle in her schooling days but still, she managed to pass her Senior Secondary with flying colors.
"If I wanted to get my dreams into reality, I knew that the first step would be outside the village only . And for a girl like me moving out of the village was definitely not so easy." shares Nupur, she also adds how it was her mother's blessing and support that she made her first step and moved out of the village and got into a temporary job in Kolkata.
However, She then realised that she had to progress further and that is when she started chasing her dreams. Nupur later got an opportunity in Japan and she made the best of the opportunity. Meanwhile She moved to the Land of the Rising Sun. Little did she know that the Indian values and fundamentals she learnt and imbibed will help in transforming the lives of other people.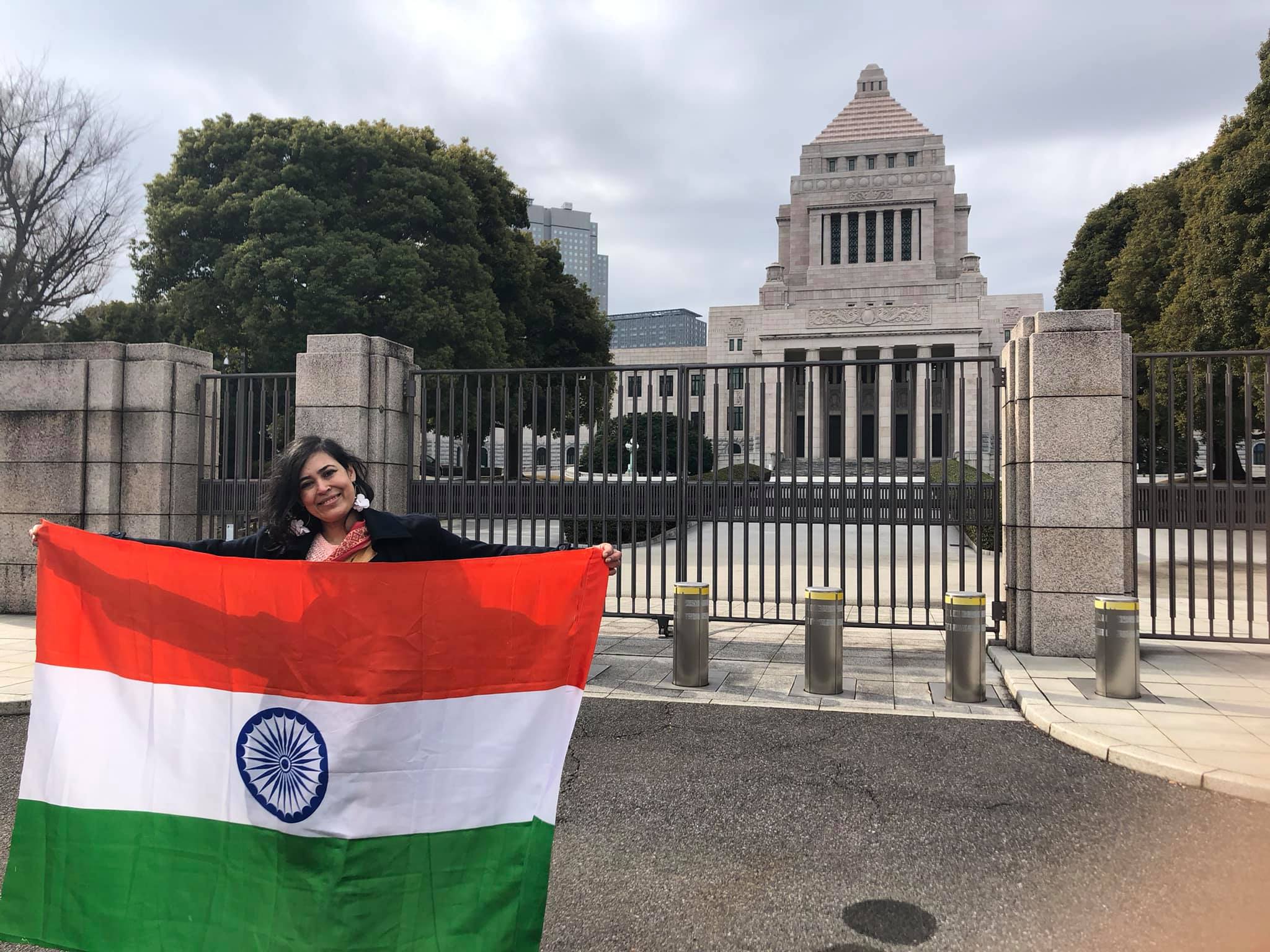 Today Nupur is a spiritual healer, a philanthropist, motivational speaker and a yoga instructor who started movements like the Heal Tokyo movement in Japan and the 'Heal India' movement in India. Also, Nupur's efforts in representing India in Japan soon earned her the title of 'Unofficial Ambassador of India'.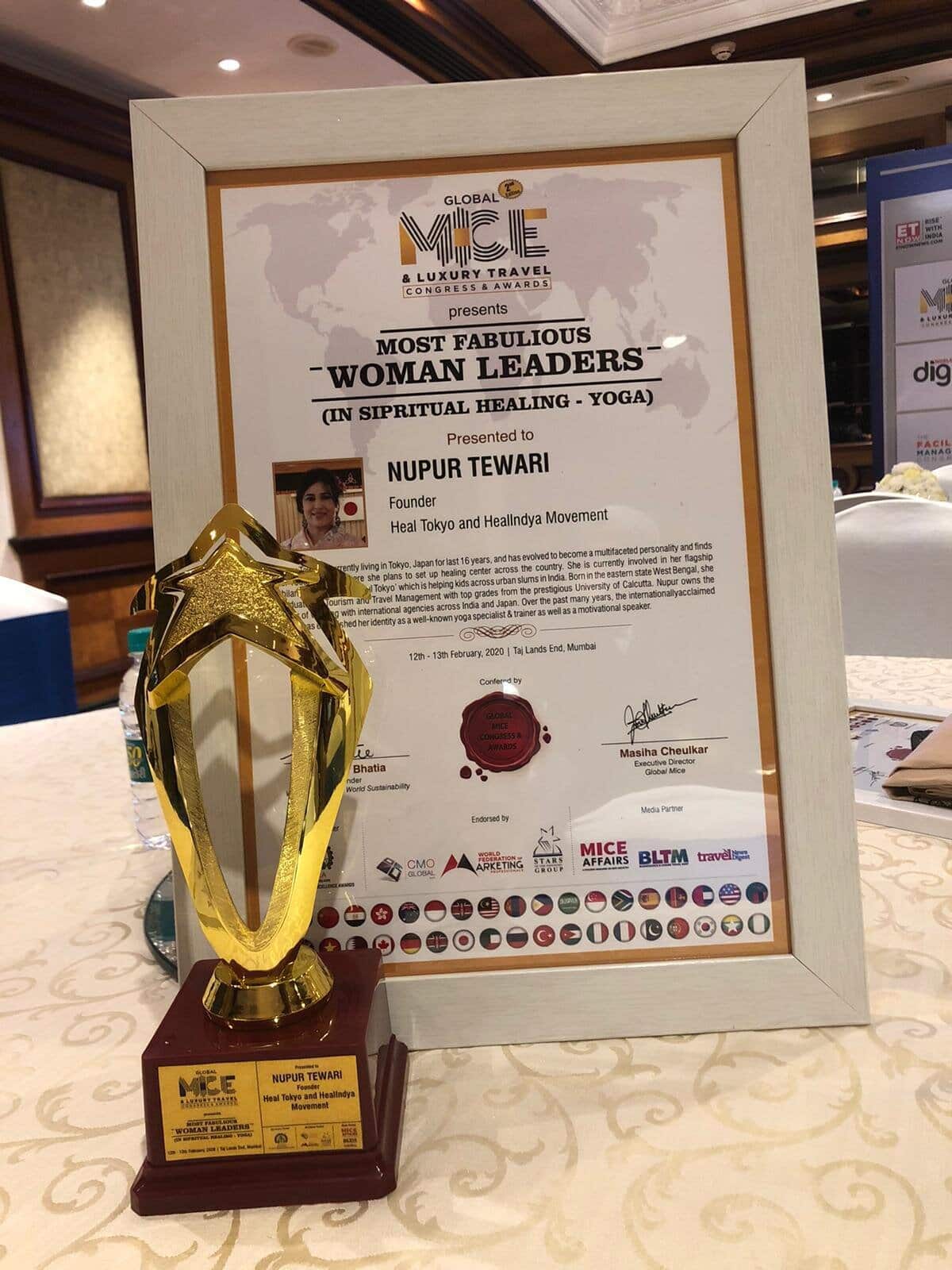 Not only this but the inspiring philanthropist has received several awards for her efforts from The Womanity Foundation by SBI, Global MICE, India Star Book of Records, The Nargis Dutt Foundation and many more.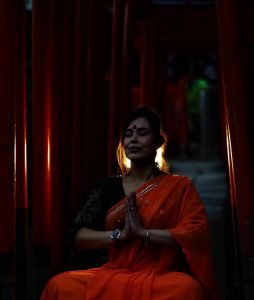 Nupur believes that Japan changed her life, and helped her to fulfil her dreams so she now wanted to do some or other thing for the country. she says. "The country didn't need money, but needed healing, and that was exactly what I could provide." Nupur provided free yoga sessions and counselling to the people of Japan and also in 2017, due to the increasing suicide rates in Tokyo, Nupur established the Heal Tokyo movement to reduce the suffering with free yoga and counselling sessions.
The next year, in 2018, she extended her efforts in her own country, India through 'Heal India', starting with the adoption of a school in Aligarh. With the funds from the Heal Tokyo movement, she renovated the school, got the walls of the school painted with bright colors creating a happy and peaceful environment. She also provides the students with all the necessary stationery, books, and uniforms.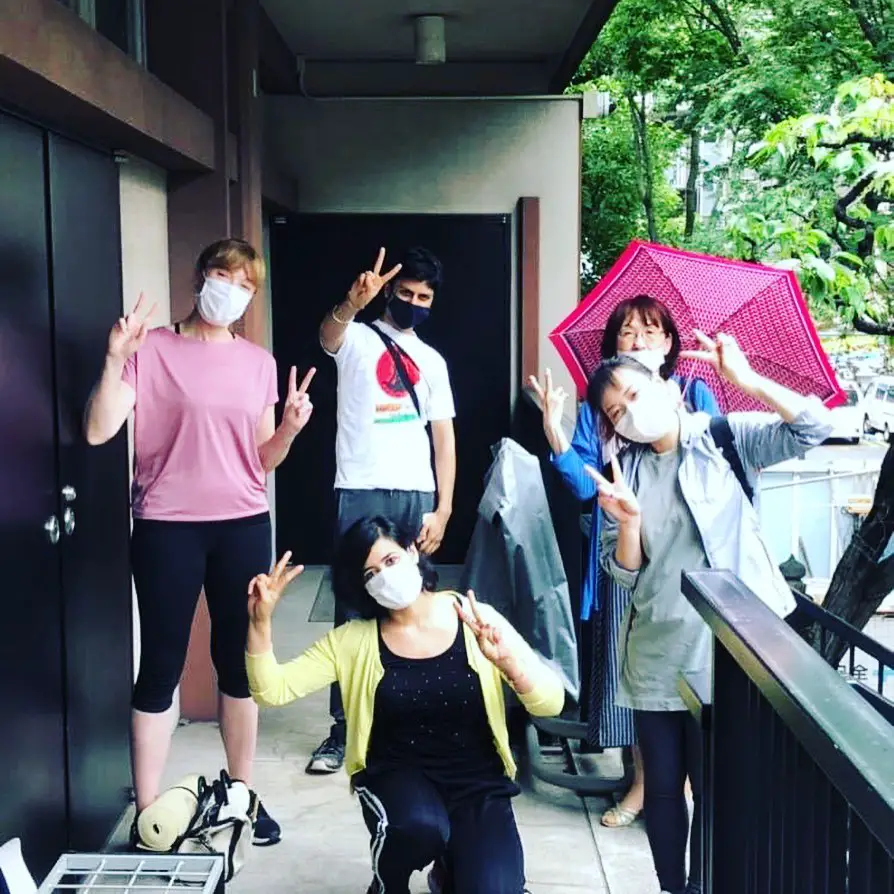 When asked about her future plans the inspiring personality shares that- "I want to create a world of equality where every individual will be treated equally irrespective of their color, country, race and religion. Also Through Heal India, I want to take care of underprivileged children and elderly people." Last but not least she thanks her struggles as she believes it is because of them that she is what she is today.
You can contact her at https://www.healtokyo.com/