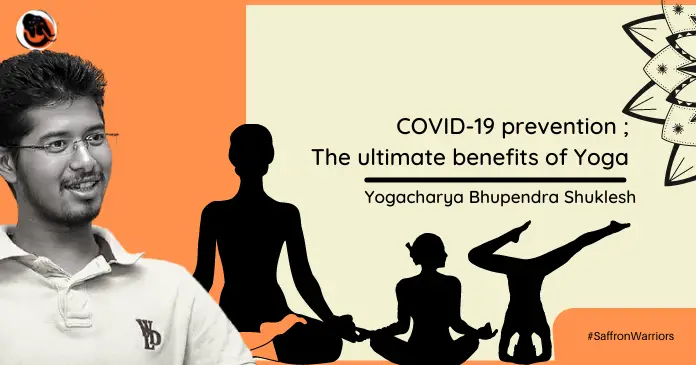 COVID-19 prevention ; The ultimate benefits of Yoga by Yogacharya Bhupendra Shuklesh
In the days and weeks ahead, we all expect to see more number of cases, the number of deaths, and the number of affected countries climb even higher all around the world because of mutating nature of covid . People are recovering and yet thousands of people are still struggling to improve their health.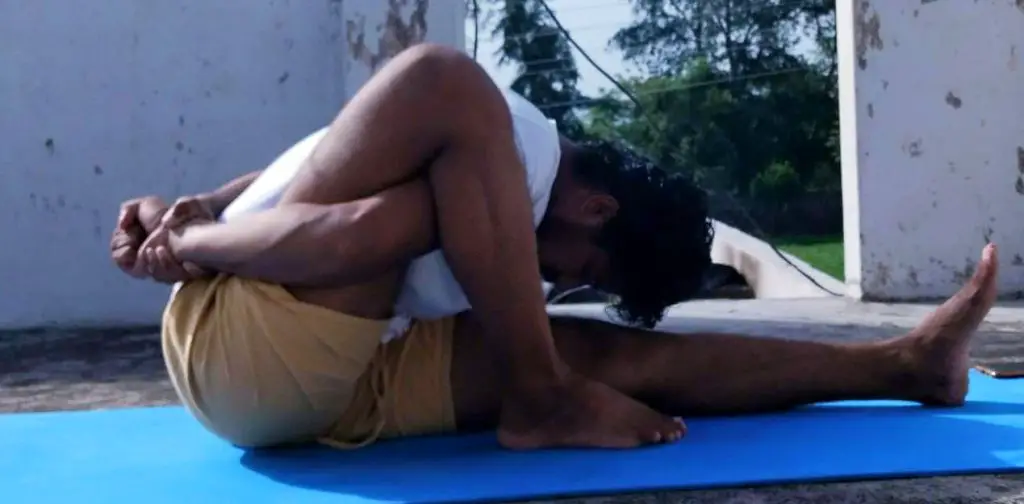 Yoga may play significant role in the psycho-social care and rehabilitation of COVID-19 patients in quarantine and isolation period. They are particularly useful in allaying their fears and anxiety in all physical health and mental aspects. 
Everyday hundreds of people all around the world sharing their stories of ultimate benefits of yoga in covid-19 prevention . The second wave of Covid-19 has wreaked havoc in India all around . While the faltering medical infrastructure of the country is still burdened with huge number of Covid patients, there are many with mild symptoms who have been advised to isolate at home and care for themselves properly.
Experts suggest that with balanced food and regular exercise including yoga, people with mild symptoms of Covid-19 can win their battle against the disease and they are winning the battles actually . Yoga for post covid and pre covid is not much different.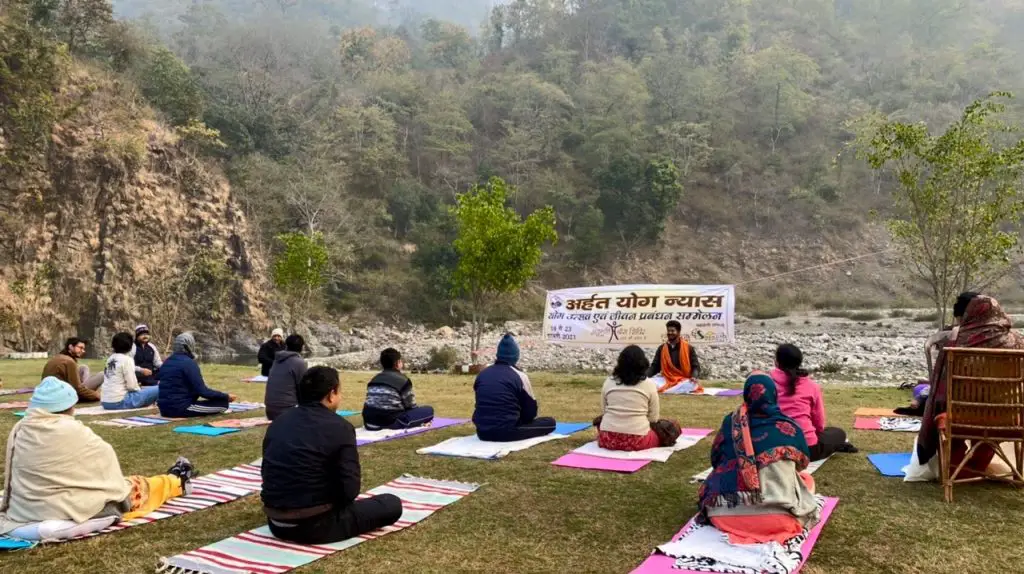 Practice the right breathing technique!
Breathing exercises are quite helpful in fighting corona virus.
Rishikesh : Breathing governs our body, it is the base of the entire somatic system. If the breathing is reversed, the chemistry of the entire body deteriorates, which causes many physical, mental and emotional diseases. When the breathing is fine, the receptiveness within the person increases. In view of the present pandemic, it is very important to make full use of the power of breathing and make oneself capable of strengthening the lungs. The most important technique is 'the correct breathing'.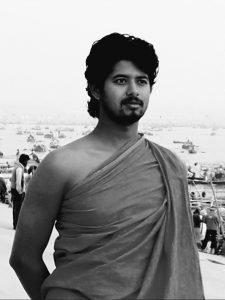 Arhat Yoga Trust's Yogacharya of Rishikesh Bhupendra Shuklesh shares several tips through online classes and encourage people to avoid corona virus through pranayam. Whether corona affected or not, he says if you practice correct breathing pattern you can increase the capacity of the lungs which is significantly helpful. Increase the capacity of the body, bring balance in the mind, and stay calm. All this is possible through respiratory techniques. He says why wait for medicine, oxygen, ICU etc. when you have the most powerful nature given power 'breathing'.  It is important that we pay attention to our breathing and practice breathing in the right way.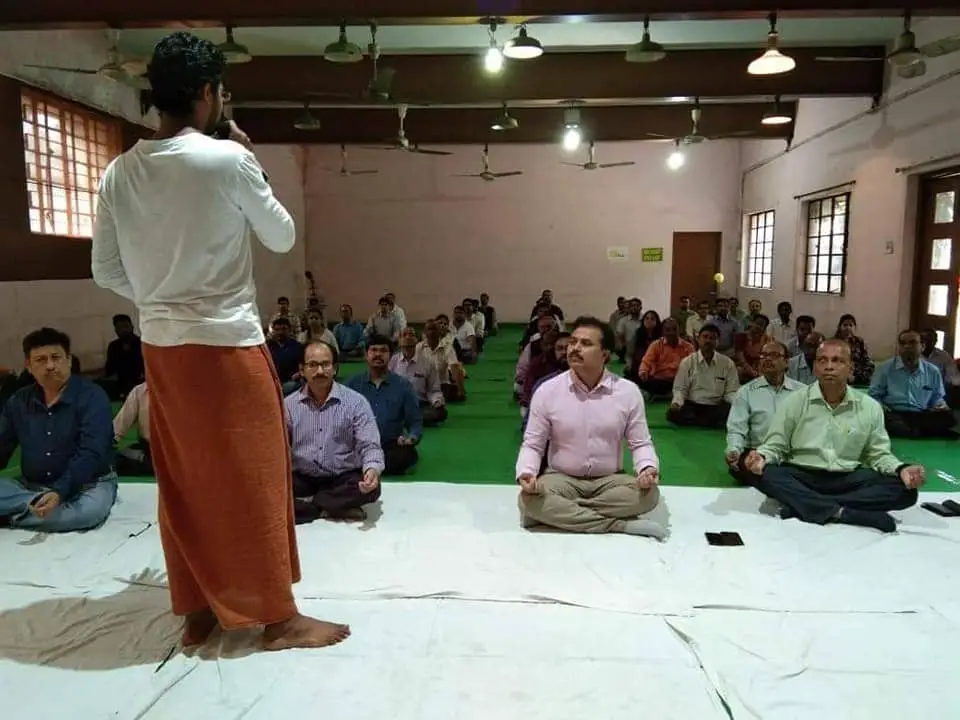 Correct breathing technique:
First step

: Lie down or sit down comfortably with the spine straight and close your eyes. Now place the right hand on the navel and do deep breathing, make sure that the navel area swells when you breathe in and the navel area shrinks on exhalation. Just do this continuously. Keep in mind that if your stomach is shrinking while breathing in, then you are not doing it right. Correct it immediately as advised.

Correct Respiratory Method II

: Lie down or sit down comfortably with spine straight and close your eyes. Place both hands next to the waist or on the knees. 

Yogacharya of Rishikesh Bhupendra Shuklesh practicing yoga

Now start breathing, first make sure that the breath fills up to the navel, then keep breathing more till breath fills up till your throat. If you can stop for two-four seconds, then stop, then release. Just like filling water in the glass, similarly the breath starts going up to the navel first and then fills up till the throat. Repeat the same process. Do both the above mentioned procedures for at least 15 minutes or according to your own capacity.


Seventeen Minute Meditation Technique

: Lie down or sit down comfortably with spine straight. Prefer to sit as sitting is more beneficial. Close your eyes. When you sit, keep the palm in your lap. Now bring your entire focus on you your nose and feel the breath going in and out of your nose. If your mind starts wandering then make an effort to bring your focus back to the breathing pattern again and again while meditating. This practice should continue for seventeen minutes.
While meditating, if you happen to fall asleep in the beginning then there is no problem, keep taking naps. Gradually as the mind becomes calm, you will stop falling asleep during meditation. It comes through practice.
Also read : https://saffronumbrella.com/covid-19-vaccination-registration/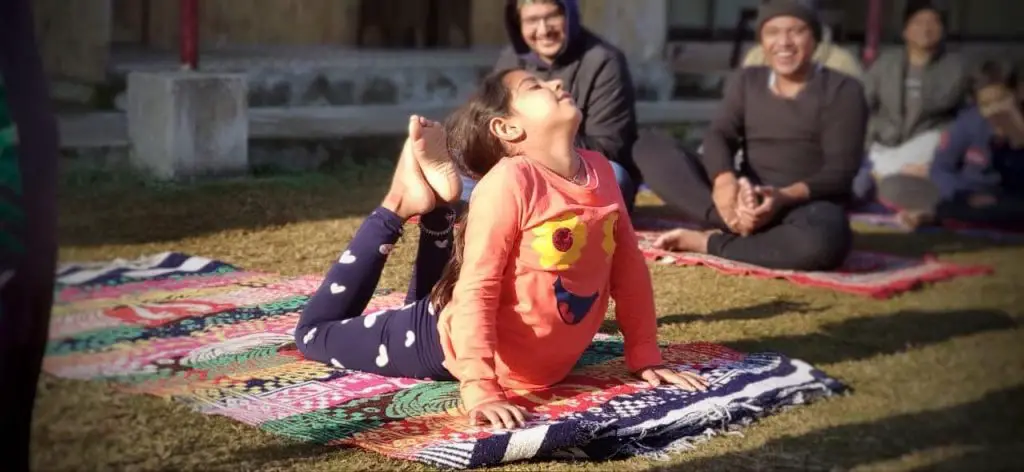 Caution:
Do not open your eyes during any breathing exercise or meditation.

Do this only after one hour of the meal and only after fifteen minutes of abhyas (practice) you can eat and drink something.

Reduce intake of cooked food and replace it with more raw food.
A video by Yogacharya of Rishikesh Bhupendra Shuklesh 
We Saffron Umbrella wish everyone stay healthy and fit and follow all precautions against covid 19 and enroll yourself for vaccination today itself.