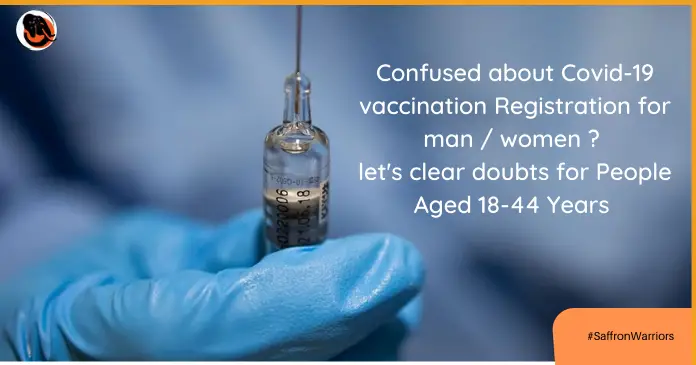 Confused about Covid-19 vaccination Registration ? let's clear doubts for People Aged 18-44 Years 
A big relief , Indians above the age of 18 can start registering themselves for vaccination against COVID-19 from 4 pm today online  , the central govt has said. 
Registration for 18 plus to begin on https://t.co/bEkWHZcGso, Aarogya Setu App & UMANG App at 4 PM on 28th April. Appointments at State Govt centers & Private centers depending on how many vaccination centers are ready on 1st May for Vaccination of 18 plus. #LargestVaccineDrive

— Aarogya Setu ❁ (@Arogyasetu) April 28, 2021
RS Sharma, CEO, National Health Authority, too, tweeted that the centre had opened Co-Win APIs for vacancies search and downloading certificates of vaccinations for third party applications will be available .
Under the existing arrangement currently, beneficiaries can register for a vaccination slot and opt for a center nearest to them as below with the process. There is also an option for registering on the spot also. Currently vaccinations at private facilities are charged at ₹250. Those at government centers will continue to get the vaccine for free, the Centre said. Going ahead too, the Center will continue to be the buyer of half the approved doses of Covaxin and Covishield in India.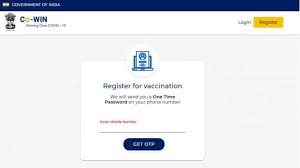 Here's how you can register for the vaccination at cowin :
Go to https://www.cowin.gov.in/home and click on the "register/sign-in" option there.

Enter your mobile number and generate OTP at your mobile phone.

Enter the OTP and "verify" it then.

Following the verification of your mobile number with OTP, register yourself with required details such as name, age, gender and photo ID ( aadhar card , driving licncese , voting card etc )

Click on "Register" and then go to the "Schedule" option to take appointment.

Enter the pin code of your area you belong or select from the list of states, followed by districts nearby you.

Select your preferred vaccination centre from the list , date and time and "Confirm it".
Estimates for India's adult population range from 800 to 900 billion at present and discounting those above 45 years and the 130 million who've got at least one dose  all across india — atleast 500-600 million are expected to register for doses from today onward. Mr. Sharma said that the Centre was "upgrading infrastructure" to accommodate these numbers all across.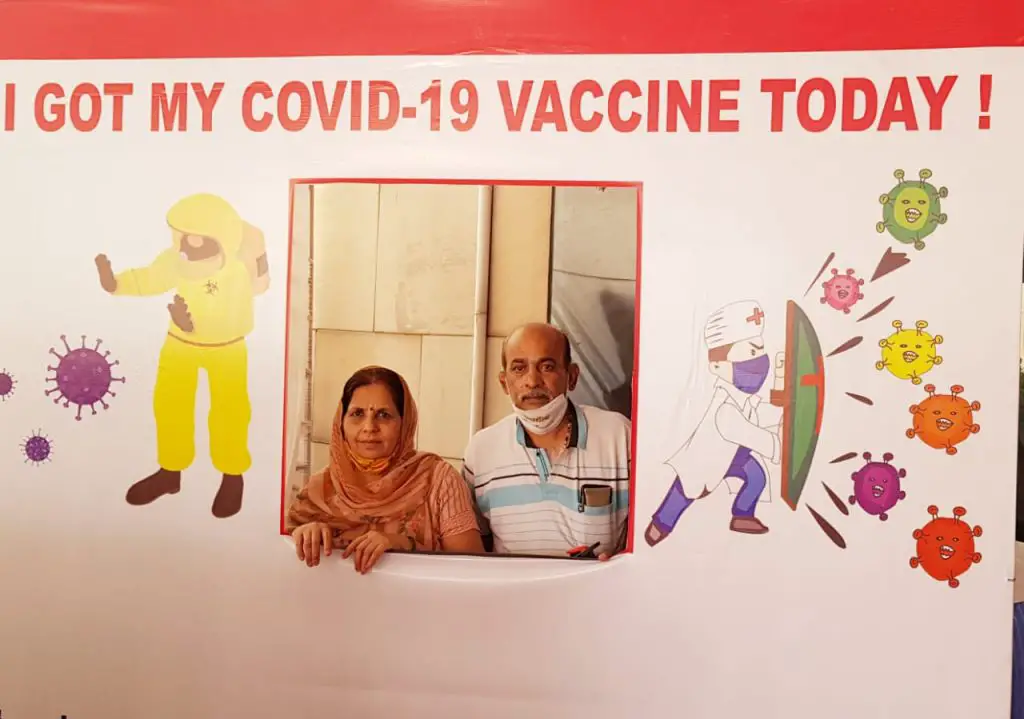 Both Bharat Biotech and Serum Institute of India are fulfilling existing commitments to the Centre at combat level and have said that they are unable to substantially ramp up supply before July. It's also unclear when the first doses of Sputnik V will be available to public sooner.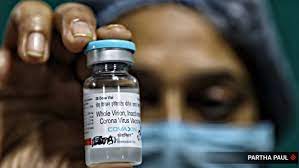 SII has said recently it will charge States who enter into agreements for them ₹400 for a dose and private hospitals at ₹600 a dose. Currently it has sold, or is fulfilling orders, worth 210 million doses of vaccine at ₹150-180 a dose. The prices to be quoted by Covaxin and Sputnik V are as yet unknown to govt and people.
India has been using two vaccines – Covishield, produced by the Pune-based Serum Institute of India, and Covaxin, manufactured by Bharat Biotech – to inoculate people all across. But on April 13, the centre decided to fast-track emergency approval for Covid vaccines used in other parts of the world also to pace up.
Also read : https://saffronumbrella.com/man-sold-suv-to-supply-free-oxygen-cylinders-for-covid-patients/
Can women take the COVID-19 vaccine during their periods , yes / no ? 
It's helpful to remain cautious and well-aware about the effectiveness of COVID-19 vaccines right now for everyone, which are one of the best preventive tools in combating the covid 19 and may help us tide over the second COVID-19 wave in India asap.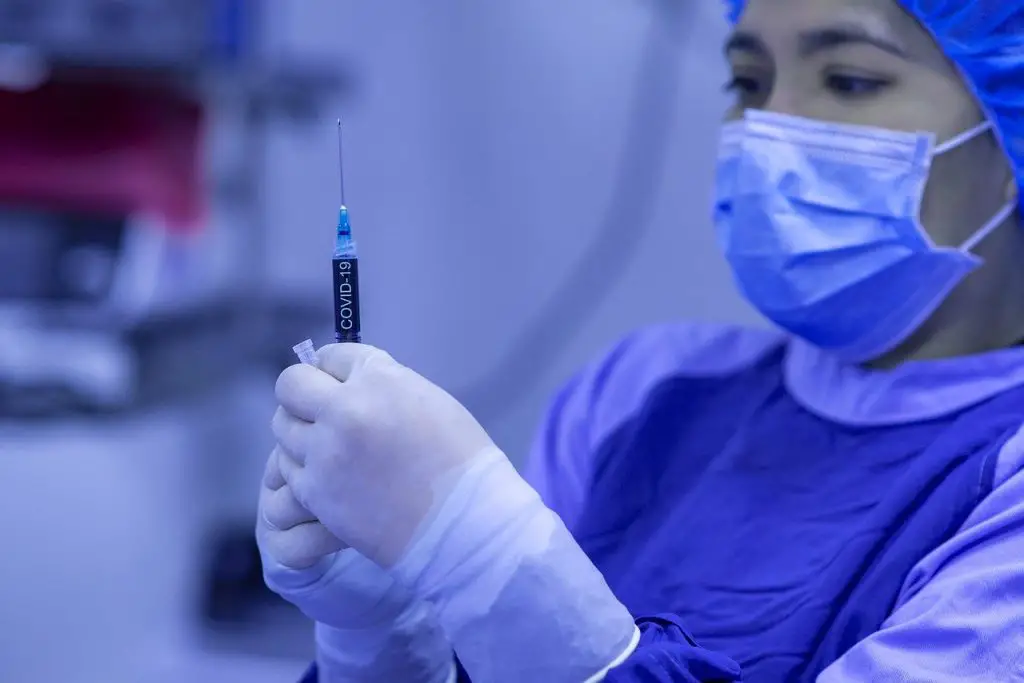 Most importantly, COVID-19 vaccines have been found to be safe in all concerns, and there is no truth to the matter that the vaccines would be harmful to take during your period cycle.
Doctors and activists have been repeatedly issuing advisories, asking people to not fall prey to such fake claims as widely spread out in recent days at social media. Millions of women across the world have already been immunized against COVID-19 and no claims were recorded anywhere around.
According to Dr Astha Dayal, Department of Obstetrics & Gynaecology, the CK Birla Hospital, Gurgaon, vaccines are absolutely safe, period or no period to women.
"COVID vaccine can safely be taken during periods. There is no data or study validating this claim if it is unsafe in periods. The vaccine is life saving and should be taken as early as possible to avoid serious casualities . Currently the vaccine is safely recommended for all women above 18, excluding pregnant and breastfeeding mothers and no doubt must exit in women anymore."
It's also important to understand that menstruation is a natural body process and doesn't really limit or decrease the body's immune response anyhow. Menstruation involves hormonal changes which may minimally impact how you react to an illness or react to side effects, but in no way does it actually decrease immunity at all.
#CoWINOnUMANG | People aged 18 & above will be eligible for vaccination against #COVID19 from May 1, 2021. To be a part of this #LargestVaccinationDrive, register yourself on 'Co-WIN' platform via #UMANGApp. Registration for people aged between 18 & 44 years starts from April 28* pic.twitter.com/VQYrW1Rlu1

— UMANG App India (@UmangOfficial_) April 28, 2021
Getting your periods doesn't also impact the vaccine's efficacy. There is no correlation between the two so feel free and register yourself today itself.
Side-effects are a natural response to vaccination. From what has been observed, women tend to get more side effects than men and its a natural thing.
Specifically, the side effects could be a bit harsher or cause changes to your menstrual cycle (prepone periods only , or make you experience more cramps than usual for a while only ) if you get the vaccine dose. It could be a natural response fueled by hormonal fluctuation in human body, resolve on its own, and may not happen to every woman depending on so many factors.
Don't hesitate to get vaccinated at earliest and motivate people around you . We must not delay else someone might loose his or her life if we keep ourselves a container of covid.