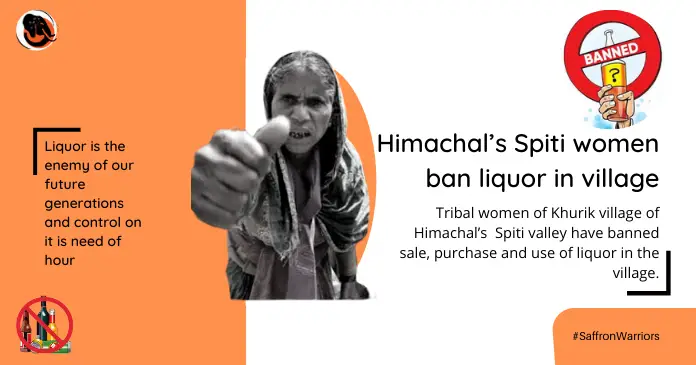 The women of Spiti did a unique act regarding the ban liquor, passed the anti-liquor bill for the village itself.
A strong woman stands for herself and a stronger woman stands for everybody else.

     ~Anonymous
Today, we see women fighting every restrictive social constriction fiercely. However, throughout history, women have been known to fight and rebel for betterment, all over the world. One such example comes from Khurik village of Spiti valley in the tribal district of Lahul-Spiti in Himachal Pradesh, where all the women of the valley have collectively passed the proposal of Mahila Mandal in which all processes from making to purchasing liquor have been completely banned.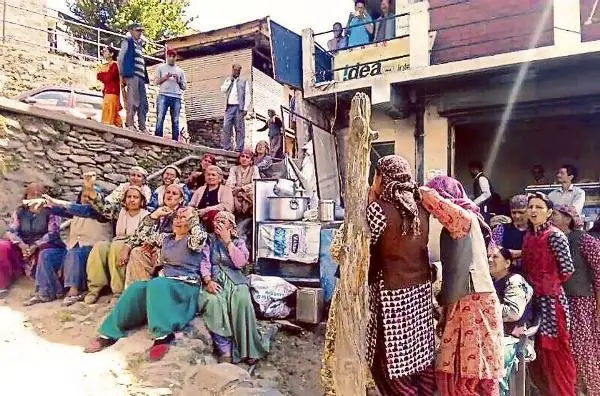 The Mahila Mandal of this small village with 48 families has also said that if any person violates this proposal, he will have to pay a fine of Rs 1000. Also, it will be looked by  Mahila Mandal that no  English liquor shop opens in the village. Also, boards and posters of the drug abuses have been installed at various places to make people aware.
Also Read : A water purifier machine that use zero electricity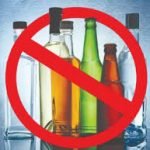 According to Mahila Mandal Pradhan Dorzen Dolma, Deputy Chief Lusang Jolkar, the promotion and use of domestic liquor have engulfed 70 per cent of the youth of the village. The village panchayat also praised this effort of Mahila Mandal and approved this decision to ban the buying and selling of liquor.
According to Kalajag, a former deputy head of Khurik village panchayat, women here used to earn some money by selling liquor in the absence of other means of employment. But now the youth of the village is getting badly affected by it. So it will be the effort of the Panchayat giving priority to such women to provide maximum employment.