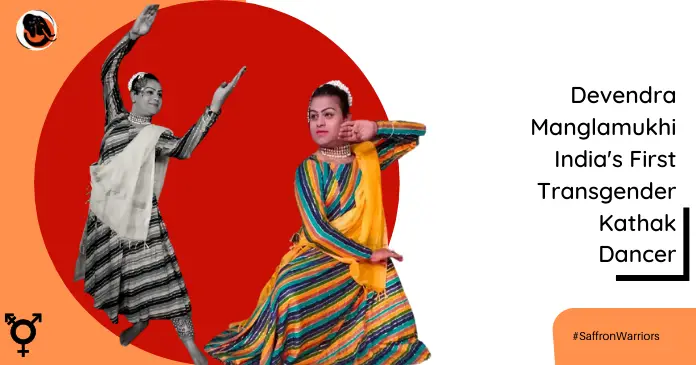 India's 1st Transgender Kathak Dancer making positive impact around
'Love' is the most utilized word in an individual's word reference followed by joy, hope, excitement and trust. We quickly explore through our connections as well as sound support, reliable bonds with our friends and family. However, how we influence or get influenced by these bonds depend on our gender? Let's see.
"We all are different and that's not a bad thing -Caitlyn Jenner "
She was conceived as a 'male'. From an early age, she didn't relate to the gender appointed to her while entering the world. She felt trapped in a male body. She had characteristics generally attributed to ladies and cherished doing everything a young lady 'typically' does. Shockingly, her family insulted her and her folks felt embarrassed about bringing forth such a youngster. While companions tormented and bullied her, general public granted her with innumerable titles. What more to add to this?
She was assaulted and raped, not once, but several times by her cousins in the past. She was assaulted, manhandled, annoyed, harassed and was viewed as an untouchable in the family. Life was a greater amount of wretchedness, difficulties and misfortunes. Not having the option to adapt to the shame connected to the transsexual local area, she endeavored self destruction and attempted suicide. Nonetheless, destiny had different path for her to tread and she says that God gave her another lease of life to demonstrate to the world that gender orientation, is, after all, just gender.'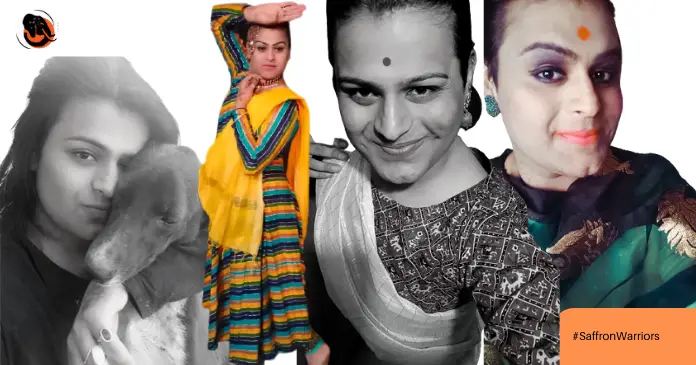 Well, we are talking about 29-year-old Devendra S Manglamukhi, India's first transgender kathak artist and educator who has been an individual from the Rajasthan Transgender government assistance board. She transformed from tormenting,   wounded soul to dignified artist who made India proud. Saffron umbrella proudly brings to you the tale of determination of Manglamukhi who battled all the battles and went ahead to procure herself a name and spot in this general public that had disregarded her once upon a time. Life is so lovely and important in the event that you make it," she said in the wake of presenting herself.
At the tender age of six, Manglamukhi accepted her feminine self by wearing frocks and make-up. She adored artistic creations, moving to her own tunes, singing, demonstrating her craftsmanship, and so forth. In the midst of tons of disturbances and harassment from her family, she grew up like a Phoenix. With no help from family and society, Manglamukhi was left to fight for herself from the age of 14. Not realizing what to do, Manglamukhi, as other transgender turned into a sex worker and began asking for money on trains, she was on a quest to self realization and making her own path.
Three years passed by and life was hopeless because she had still not found her way. The passing away of her dad was a reason she found to join back her family. Expecting that the family would acknowledge her the manner in which she will be, she attempted to get changed by being a piece of the family. Tragically, it didn't work out as she was neither acknowledged nor cared for.
Also Read : The confidence of 1 women scientist Swati Mohan let NASA land rover on Mars landing successfully
Manglamukhi was a splendid student in her school and was dynamic when it came to participating in the extra-curricular exercises. Having an inclination for dance, Manglamukhi finished her graduation and proceeded to pursue her dreams. She went to Lucknow to learn Kathak in one of the prestigious Kathak Kendra. In spite of the fact that she performed well indeed, different artists tormented her. There was a great deal of separation however Manglamukhi didn't allow this to hinder her enthusiasm. But the courage to withstand all the torment couldn't stop her from being asked to leave the foundation as they don't educate 'Hijras'.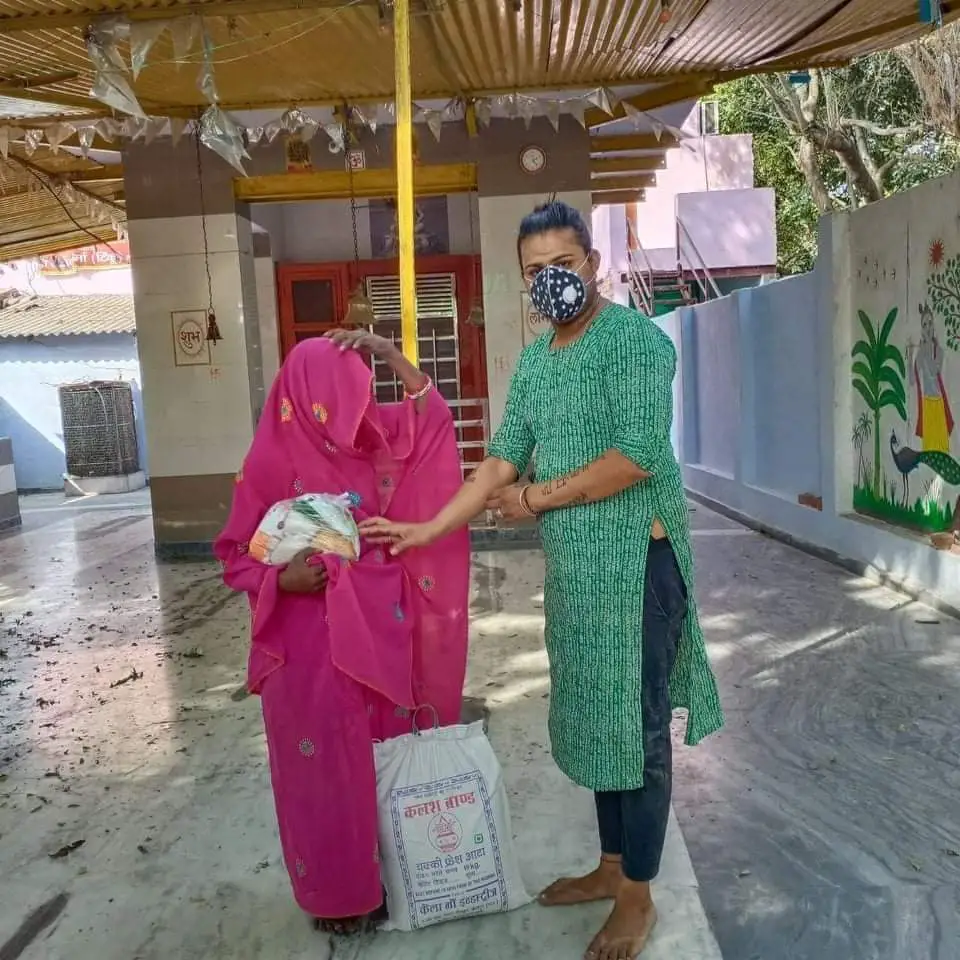 However, she had always fought her battle with confidence and fearlessness. She was called hijra, was not allowed to learn dance as soon as she revealed her identity her teacher refused to teach her dance, her family was not ready to accept her reality. But Devendra had already decided to accept herself the way she is and so she broke all the odds to become a trans woman. In conversation with Saffron Umbrella, she shares her mental and emotional traumas of sexual harassment she had faced at a railway station in her worst survival days and tells how hard life is for trans.
An incident that Manglamukhi shared was shocking. Someone had poured tarpaulin oil on the floor so that she slips and falls to get injured. "I slipped and broke my leg. It took a lot of time to heal. But it was a life lesson I learnt and it gave me more strength to continue dancing more passionately. After having learnt Kathak for a year in Lucknow, I came back and learnt the nuances of Kathak all by myself," stated Manglamukhi who later bagged a National award by the Ministry of Culture in collaboration with Sanskar Bharti from her hardwork.
Being India's first transgender artist, Manglamukhi has performed in prestigious festivals all around India and abroad. A few of them include Taj Mahotsav-Agra, Modhera Uttrardh Samaroh- Gujarat, Kalidas Samaroh-Ujjain, Leh-Ladakh festival, Mysuru Dussehra festival, Jagannath Rath yatra Samaroh and many more.