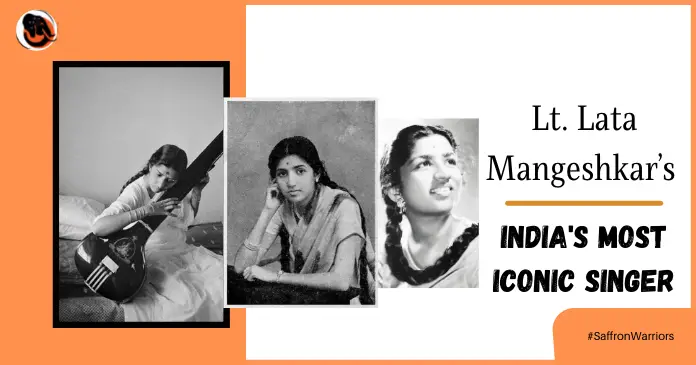 Lata Mangeshkar was born as Hema Mangeshkar on 28 September 1929 & she passes away on 6 February 2022 was an Indian singer and music composer. She was widely considered one of the greatest and most influential singers in India. Her contribution to Indian music industry in a career spanning seven decades gained her honorific titles such as the Nightingale of India and Queen of Melody.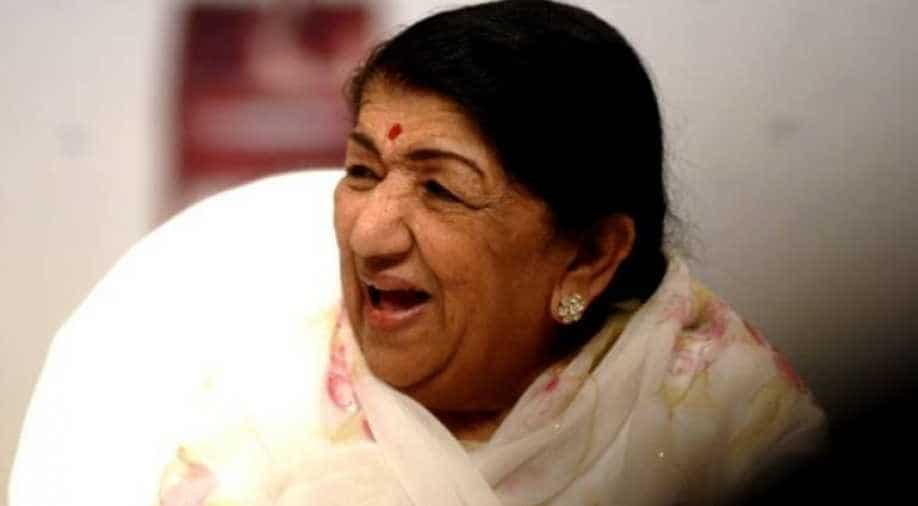 She had recorded songs in over thirty-six Indian languages and few foreign languages, though primarily in Hindi and Marathi. She received several accolades and honors throughout her career. In 1987 The Dadasaheb Phalke Award was bestowed on her by the Government of India.
In 2001, in recognition of her contributions to the nation, she was awarded the Bharat Ratna, India's highest civilian honour and is only the second female singer, after M. S. Subbulakshmi, to receive this honour. France conferred on her its highest civilian award, the Officer of the Legion of Honour, in 2007.
She was the recipient of three National Film Awards, 15 Bengal Film Journalists' Association Awards, four Filmfare Best Female Playback Awards, two Filmfare Special Awards, Filmfare Lifetime Achievement Award and many more. In 1974, she became the first Indian to perform at the Royal Albert Hall, London.
Lata Mangeshkar died at 8:12 AM on 6 February 2022 due to multiple organ dysfunction syndrome caused by COVID-19.
10 facts about Lt. Lata Mangeshkar's India's most iconic singer :
1. Lata Mangeshkar's first song was removed from the film
lata recorded her first song of her career "Naachu Yaa Gade, Khelu Saari Mani Haus Bhaari" in 1942 for a Marathi movie called Kiti Hasaal. But unfortunately, the song was removed from the film's final cut.
2.  Lata Didi never listened to her own songs
Lata Mangeshkar once said while speaking to Bollywood Hungama that she does not listen to her own songs as if she did, she would find a hundred faults in her singing so she avoided that.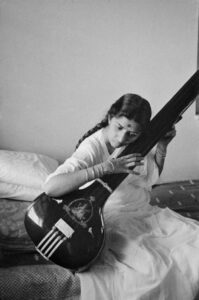 3. Lata Mangeshkar served as a Member of Parliament in Rajya Sabha
Lata had a brief tenure as an MP (Member of Parliament) from 1999 to 2005. She had been nominated to the Rajya Sabha (Upper House) in 1999. She described her tenure as an unhappy one and claimed she was reluctant to be inducted.
4. Lata Mangeshkar once held a Guinness world record
The 1974 edition of The Guinness Book of Records had listed Lata Mangeshkar as the most recorded artist. But the claim was contested by Mohammed Rafi. The book continued to list Lata's name but also mentioned Rafi's claim. The entry was removed in 1991 until 2011, in which Guinness put Lata's sister as the most recorded artist. Currently, Pulapaka Susheela holds the honour.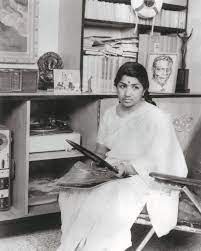 5.Lata never worked with OP Nayyar in her career
In her long career, Lata worked with the greatest of Indian composers and music directors, but she never worked with OP Nayyar.
6. Lata's fame extends way beyond Indian boundaries
Lata was not just an Indian singing legend. The lovers of her melodious voice could be found all over the world. She holds the honour of being the first-ever Indian to perform in the prestigious Royal Albert Hall, London. The government of France conferred her with the Officer of the Legion of Honour in 2007, which is the country's highest civilian award
7.Lata Mangeshkar once fainted while recording a song
Lata once fainted while recording a song with music composer Naushad. She revealed the same in an interview with Firstpost and said, "We were recording a song on a long hot summer afternoon. You know how Mumbai gets in summer. During those days, there was no air conditioning in the recording studios. And even the ceiling fan was switched off during the final recording. Bas, main behosh ho gayi (So I fainted)."
Lata Didi's songs brought out a variety of emotions. She closely witnessed the transitions of the Indian film world for decades. Beyond films, she was always passionate about India's growth. She always wanted to see a strong and developed India. pic.twitter.com/N0chZbBcX6

— Narendra Modi (@narendramodi) February 6, 2022
8. lata Mangeshkar never married
When Lata Mangeshkar opened up on never marrying, echoed Kiran Rao's views on it: 'She has spoken beautifully'Lata Mangeshkar, who remained unmarried all her life, revealed in a 2013 interview that she valued finding inner happiness within oneself more than marriage and children.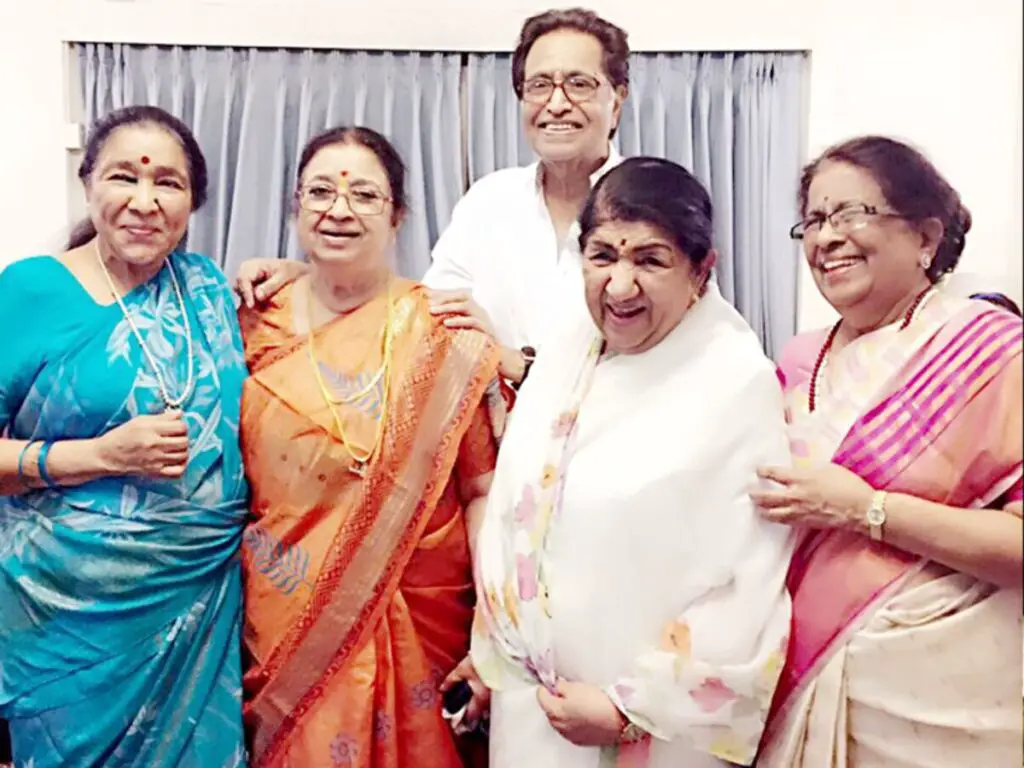 9.She was born in a family of performers
Lata Mangeshkar belonged to a family of performers. Her father ran a theatre company, and Lata grew up with a love of music. The aim of the sisters (Lata and Asha Bhosle) when they took up singing was to carry forward their father's legacy. In an old interview with Stardust, she recalled the immediate reason for her vocation. She said, "It so happened that once my father asked his shagird (disciple) to practice a raag while he finished some work.
I was playing nearby and suddenly a note of the raag that shagird was rendering, jarred. And the next minute, I was correcting him. When my father returned, he discovered a shagird in his own daughter." and i got my journey. 
10. Mangeshkar family's close ties with freedom fighter Veer Savarkar
Veer Savarkar ji aur hamare pariwar ke bahut ghanisht sambandh the,isiliye unhone mere pita ji ki natak company ke liye natak " Sanyasta Khadag " likha tha. Is natak ka pehla prayog 18th Sep 1931 ko hua tha,is natak mein se ek geet bahut lokpriya hua. https://t.co/RMzBUc69SB

— Lata Mangeshkar (@mangeshkarlata) September 19, 2019
The Government of India has announced two-day national mourning in memory of the legendary singer of India, ANI news agency reported. The national flag to fly at half-mast for two days as a mark of respect. Her singing will keep her alive forever between us.