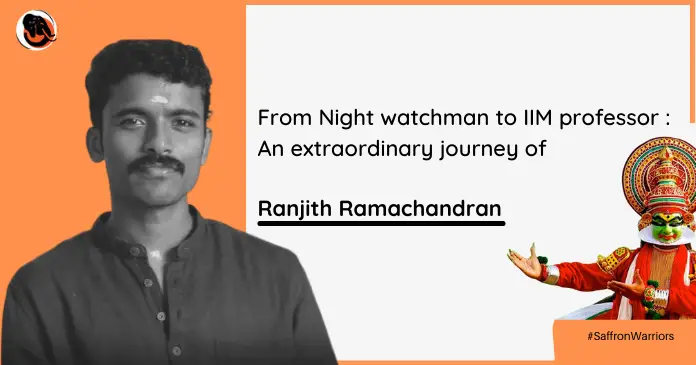 From Night watchman to IIM professor: An extraordinary journey of Ranjith Ramachandran
Ranjith Ramachandran, an assistant professor at IIM-Ranchi who recently joined it, shared on social media the picture of his un-plastered hut at his village — Panathur in Kasaragod district — and wrote that an IIM assistant professor is born in this house .
From a night watchman earning a mere salary to graduating from the hallowed portals of IIT and now an Assistant Professor at IIM, Ranchi, it has been a remarkable journey for 28-year-old Ranjith Ramachandran, inspiring thousands to fight adverse circumstances in their lives and never to give up irrespective of the circumstances .
"An IIM professor was born here," reveals his post on Facebook, along with a picture of his partial ruined hut covered with a polyvinyl film sheet to prevent rainwater from getting inside the hut.
His inspirational April 9 post, in which he shared his story, went viral, garnering over 40,000 likes.
Finance Minister T M Thomas Isaac also took to Facebook to congratulate Ramachandran and motivate him, who goes by the name' Ranjith R Panathoor' in the social media, saying he is a wellspring of inspiration to everyone.
Ranjith, who did his post-graduation from Central University, Kasaragod kerala , said: "From college, I went home only to eat, and was soon back at the exchange on guard duty. I had converted the exchange into my study room as well as living room that helped me to get breakthrough".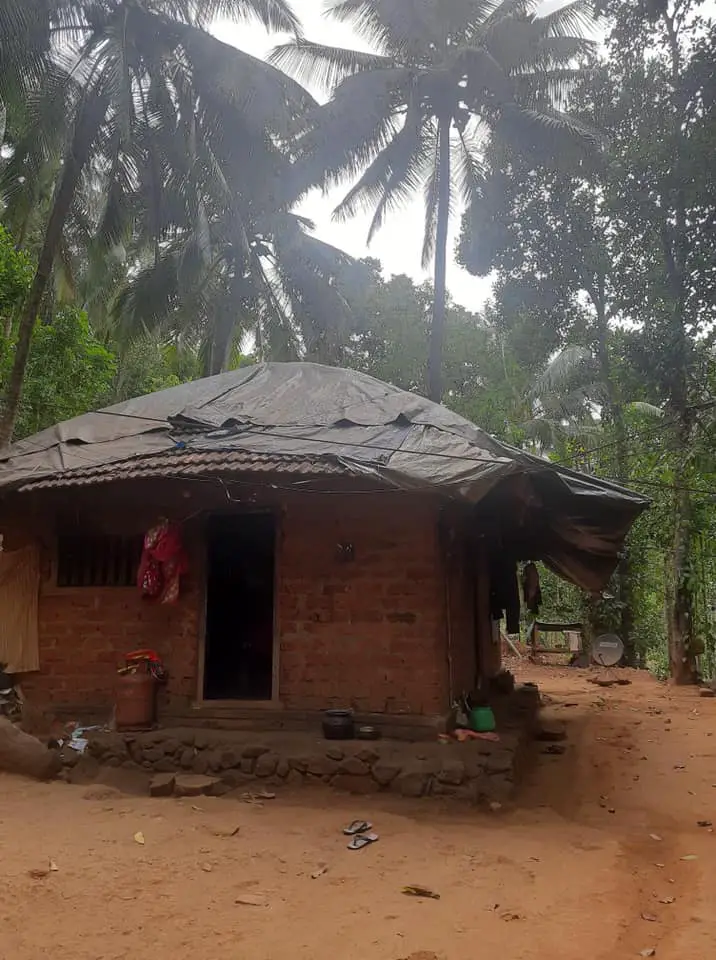 After university came IIT-Madras. "I had no social capital to fall back on in my life at the village, where no one is bothered about higher studies at all. When I got into IIT, I was not even to able to speak English as he knew only Malayalam.
I had never moved out of Kasaragod. In fact, at one time, I wanted to quit the PhD programme because of so many reason,'' recalled Ranjith but was persuaded by a professor couple at IIT-Madras – Dr Subash Sasidhaaran and Vaidehi not to do so and then was awarded PhD in Economics a year ago.
At present Ranjith is working as an assistant professor at Christ University, Bengaluru, for the last two months, said that he wanted his life to inspire youths who are struggling to find success and write a different story of life —my success should inspire other people's dreams and they must not give up to their path. At one phase of life after higher secondary school, I had thought of dropping higher education plan and finding a small-time job to support the family needs.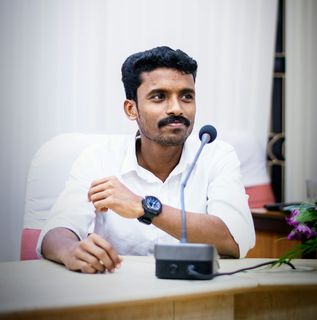 Ranjith's father, Ramachandran, is a tailor and mother, Baby, an MGNREGS labor. The couple has three children, Ranjith being the eldest one. The family lives in a small hut with leaky tiled roof covered with polyethylene pvc sheet. It has roughly 400 square feet area, with a kitchen and two cramped rooms for the total five-member family.
At IIT-Madras, Ranjith said he not only survived on stipend very well but also saved a portion of it to send home regulary, where sister Ranjitha and brother Rahul were pursuing professional courses and to establish good career.
Talking about the college days in Kasaragod, he said that After higher secondary I longed for a job to help me support my parents financially at least something for a while. I had to support my younger brother and sister education as well.
I got the job of a night watchman at a local BSNL telephone exchange for just Rs 4,000 a month but it was sufficient for me to meet my education needs. I joined a degree course (Economics) at Pious Xth College, Rajapuram, near my village that time. During day I went to college and in evenings returned to the telephone exchange, where I used to spend the entire night.
"For five years, during my degree and postgraduate days, I lived at the telephone exchange only. As a security guard, my main concern was to ensure uninterrupted power supply at the building."
I never thought the post would go viral like this. I posted my life story with true emotions and struggle we all face, hoping that it would inspire a few others. I want everyone to dream well and fight for their dreams. I want other people to get inspired from this and find real success," he told reporters. Ramachandran recalled in his post that he nearly gave up his school education due to financial hardships once.  
Also read : https://saffronumbrella.com/top-tycoon-of-the-world-jay-chaudhry/
We have before us the life stories of great personalities, including K R Narayanan, who attained success with extraordinary willpower and became the first citizen of the country and its all faith that  you can do it ," he posted and shared Ramachandran's post.
"The lives of people like Ranjith all around the world , who refuse to give up due to various circumstances use education as a weapon to overcome social and economic backwardness, are an inspiration to all," he said to media.
Now, Ranjith said, all he wants is to be a good teacher at IIM and impact students' life positively. "I have to join IIM-Ranchi within the next 90 days. Before that I would have to wind up my career at Christ University, Bengaluru,'' he said to media.