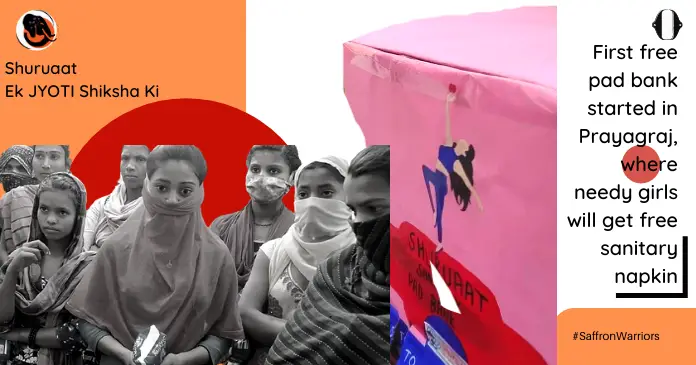 First, free pad bank started in Prayagraj, where needy girls will get free sanitary napkin
"We cannot stop menstruation; we have no control on nature. It has to be handled in some way. At this time, we make use of worn-out clothes. "It is the helplessness of women for whom buying sanitary pads during periods is not possible even if there is a provision of clean clothes, then it is a big deal."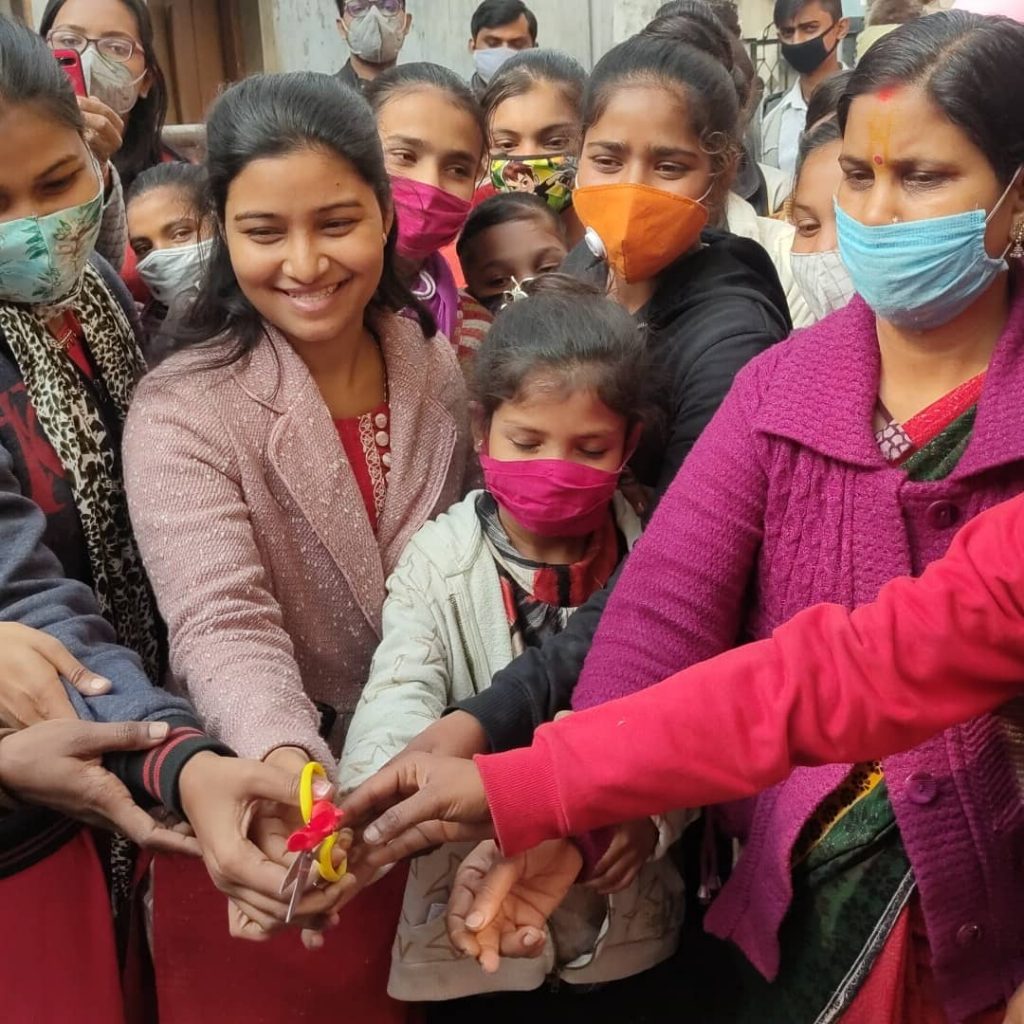 After a few conversations, these women start talking and sharing. A woman turns around and sees if anyone is listening to us. Then she says in a low voice, "My daughter insists that she will use the pad only."  Challenge becomes a period for them on the puberty stage.
There are various types of sanitary pads available in the market. Still a large number of girls who are about to enter the puberty stage suffer because of the lack of it. Being financially weak, they also have no experience.
It is not just a pad but it is confidence for them.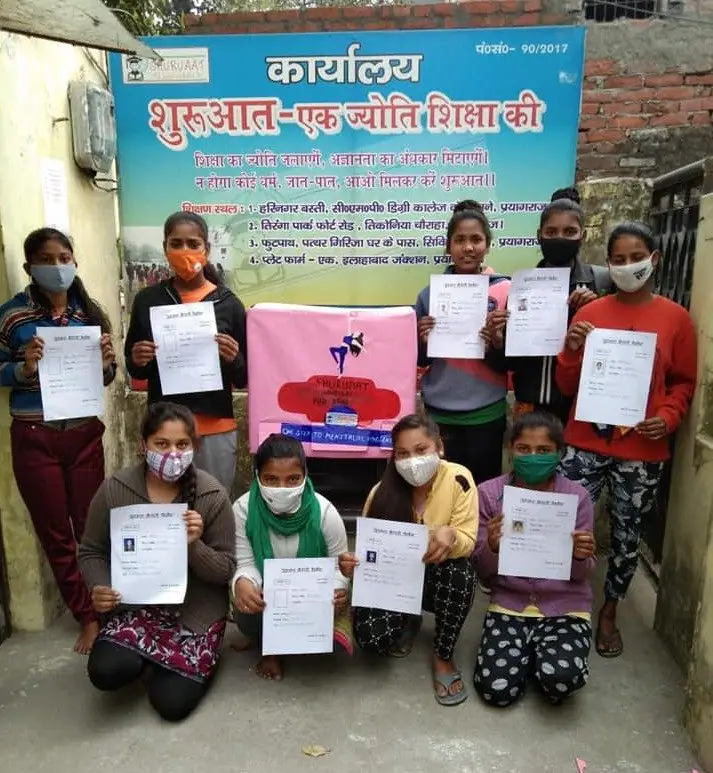 In Prayagraj, Abhishek Shukla, the founder of " Initiative – A Jyoti Shiksha Ki " social organization, took the first step with his team towards this problem of girls and women, and then he did not even know that this effort will bring new confidence inside all the girls.
People judge. People discourage.
Abhishek says that in the initial phase, he turned to poor settlements and tried to talk to all those women and girls about their suffering and needs. However, the result was that most of them were not ready to talk, or else people around them used to look at them with anger and make objectionable remarks. But the efforts continued.
Also Read : School kid asked for help from IPS via tweet
Now free sanitary pad bank also exists in Prayagraj
In this series, the institution has launched the first sanitary pad bank of Prayagraj on 1 January. This is the third pad bank of UP, Which will provide free pads to needy women and girls. For this, you only have to register after which a passbook will be provided. Every month you can get free pads from the pad bank by entry in the passbook.
Currently, the start-up organization is going to run special campaigns in primary schools to share this initiative. Where girls will be inspired to join and connect with the facilities of Pad Bank.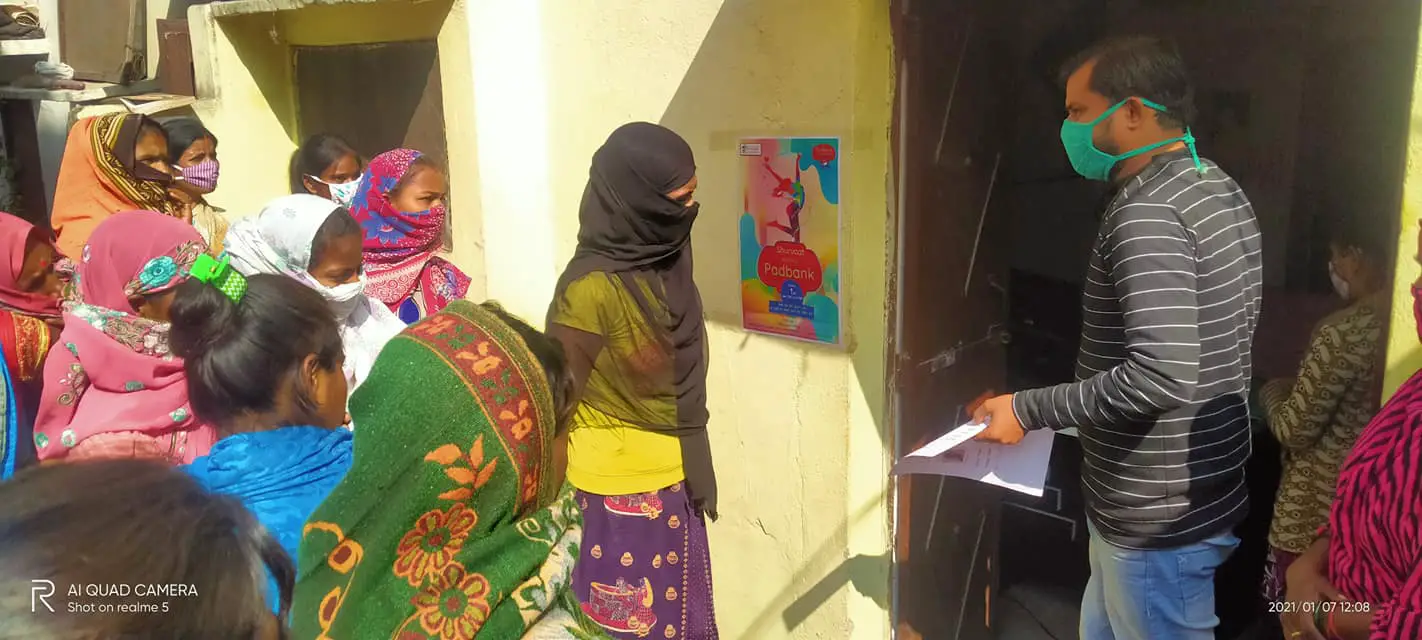 This is how chain policy will work.
There are more than 100 girls attached to the "Start" organization. In this, Shalini, Anju, Ankita, Anjali, Shraddha, Yamini, Pooja, Shreya, Asiya and all the girls are working as volunteers.
Abhishek said that he has appealed to each girl to add 10 such girls who do not use pads during menstruation. The organization has named it a chain policy. The advantage of this policy is that it will cover many settlements.
"When every girl starts understanding the importance of sanitary pad and it will be used regularly. That will be our achievement."Join a pad in the name of a life .
The institution does not currently receive any type of CSR fund. But all those people who want to join this mission are arranging help. Till now, there are many people who have made their contribution by paying the price of buying a pad or pad. You can also donate a pad or fund to help these needy girls. It can also be started by donating a pad.
You can contact this number +917007917085 for more information. A little effort of yours will bring a smile to the face of a needy.
Also read : https://nhm.gov.in/index1.php?lang=1&level=3&sublinkid=1021&lid=391