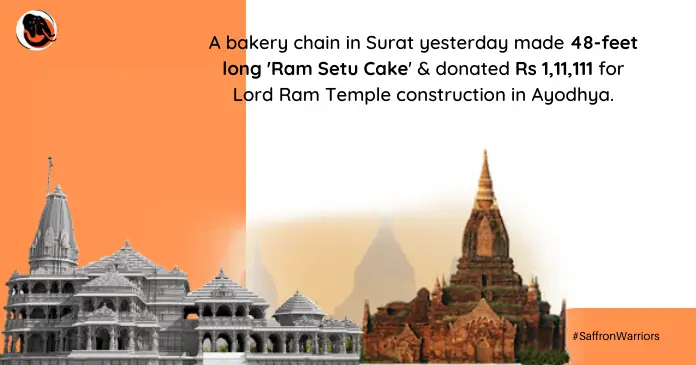 A bakery chain in Surat yesterday made 48-feet long 'Ram Setu Cake' & donated Rs 1,11,111 for Ram Mandir construction in Ayodhya.
For decades, the wrangled site in Ayodhya had been a flashpoint in Indian society. But now, with the Supreme Court verdict lending legitimacy to the temple, even the President of India has made a donation for its construction recently.
As per reports from Hindustan times Within a month since the collection drive to build Ram Mandir at Ayodhya, the account of Shri Ram Janmbhoomi Teerth Kshetra, the body which oversees its construction and management has received Rs 1,511 crore in donations from all around.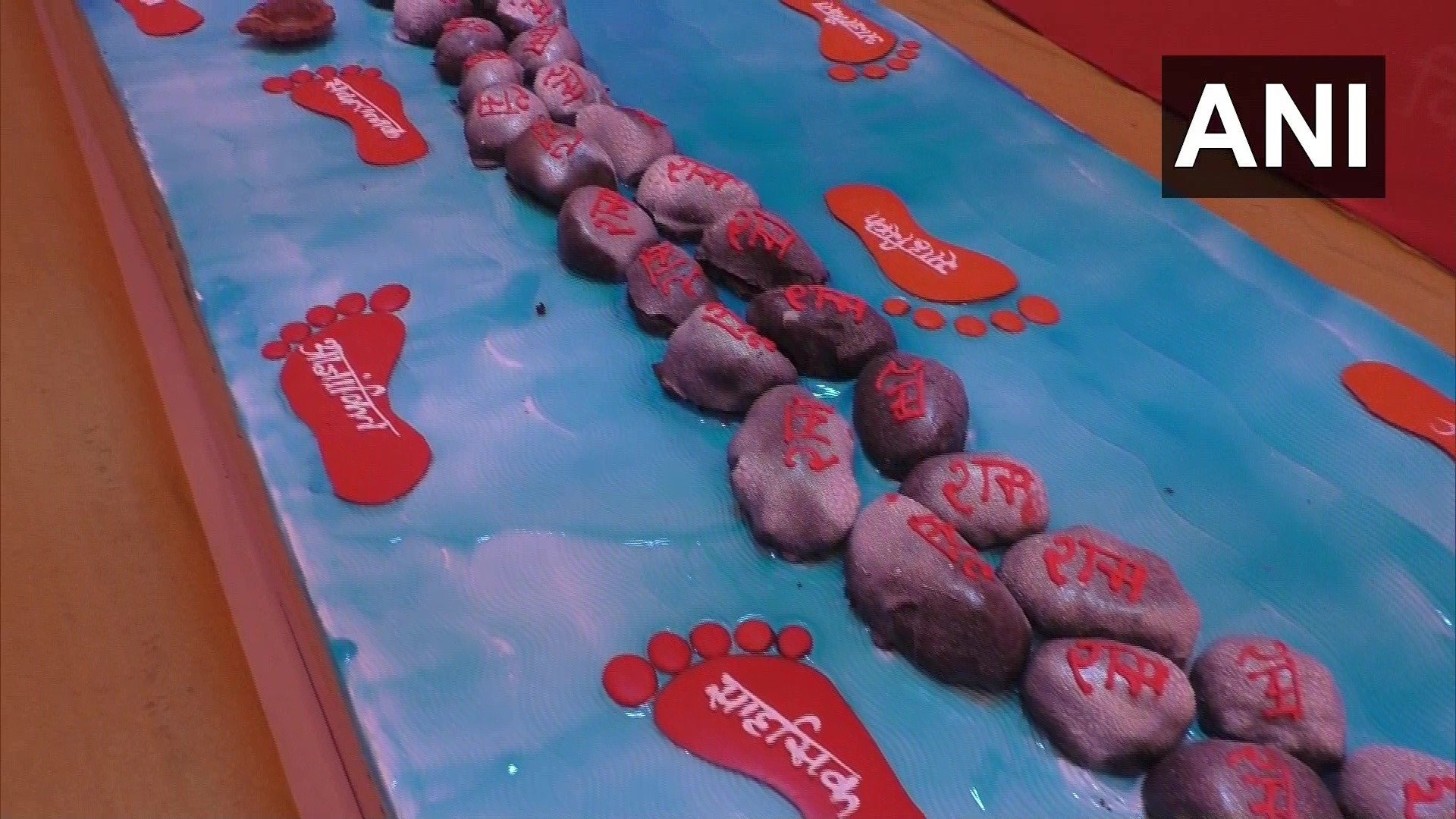 On Friday Swami Govind Dev Giri, treasurer of Shri Ram Janmabhoomi Tirtha Kshetra trust, said that Rs 1,511 Crore has been collected as per the data available on Thursday (11 February) and still continuing.
"Rs 1,511-crore has been already collected for Ram Temple construction by thrusday" Swami Govind Dev Giri said in an interview .He further said that the trust aims to reach out to 4 lakh villages minimum and 11 crore families across the nation for the collection of funds.
Also Read : School kid asked for help from IPS via tweet
"For the construction of the grand lord Ram Mandir in Ayodhya, the whole nation is donating funds from all around the nooks of villages and cities. People are contributing to the trust from all around. After 492 years, people have got such an opportunity again to do something for the Dharma," he added.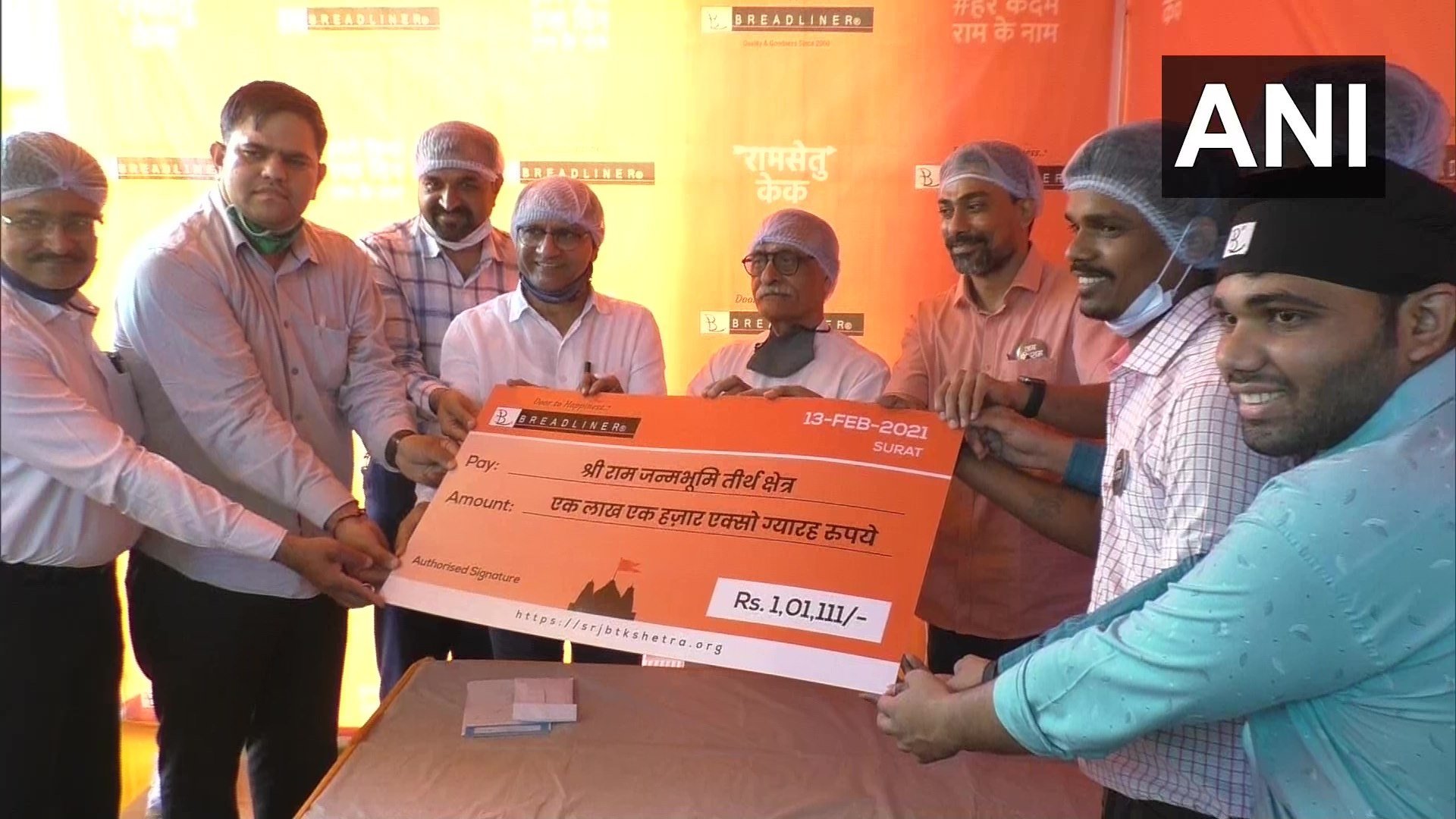 One devotee who runs a bakery chain in Surat on 13th February made 48-feet long 'Ram Setu Cake' & donated Rs 1,11,111 for Ram Temple construction in Ayodhya.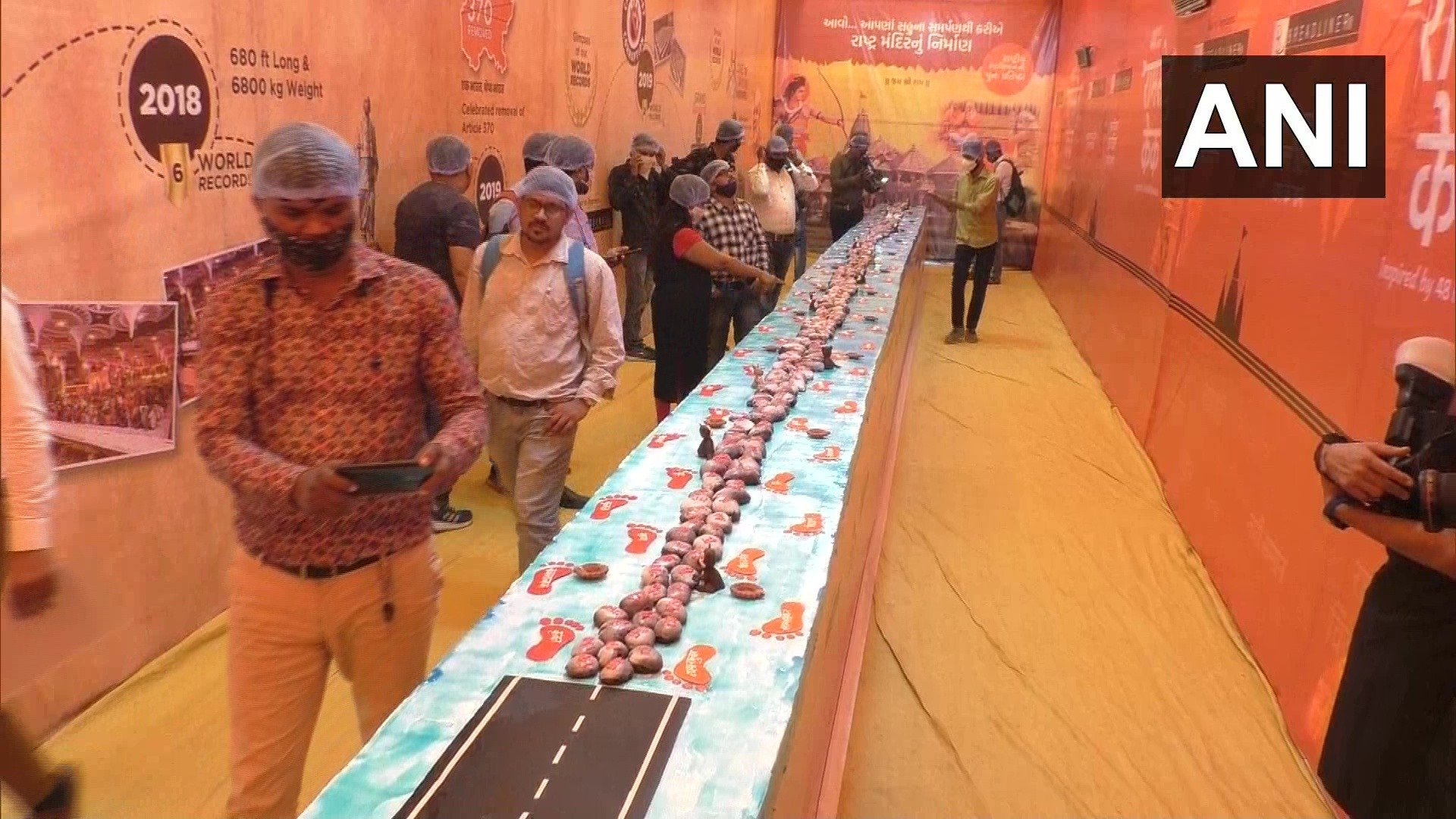 The Ram Janmabhoomi Teerth Kshetra Trust, the body responsible for building lord  Ram Temple at Uttar Pradesh's Ayodhya, is conducting a fundraising campaign from 14 January to 27 February all around.
The donation drive began with the President Ramnath Kovind contributing Rs 5,00,100 for the development of the grand Ram temple .