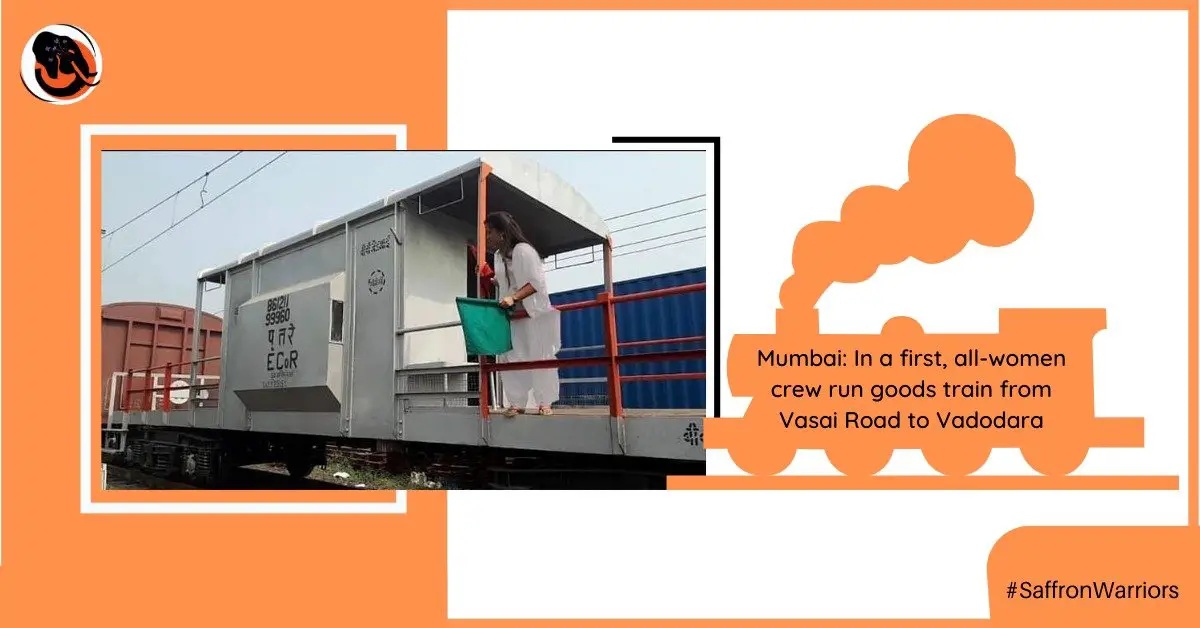 INDIAN RAILWAY EMPANELLED FIRST FREIGHT TRAIN CONSISTING THE ENTIRE CREW FROM PILOT TO GUARD ANCHORED ONLY AND ONLY BY WOMEN:
It is rightly said that "If we dare the difference, the difference will deliver." When it comes to thinking about women in powerful as well as challenging positions, we get blinded by the mental daggers and misconceptions or prejudices of the past. But we all have realized that when women do well. Society does better.
This is the first ever all female crew to run goods train in the history of Indian Railways. The Mumbai Central Division of Western Railways ran this goods train that started from Palghar district's Vasai road station and reached to Vadodara (Gujarat) the next day.
According to the information provided,  it takes 7 hours to complete this journey and the train was carrying cargo of 3,686 tones in 43 closed wagons. The glorious women crew successfully reached the destination at the average speed of 60km/hr.
The whole crew was greeted warmly with bouquets.  The railway authorities and senior staff congratulated Kumkum Dong (loco pilot), Udita verma (Assistant loco pilot), Akansha Ray (goods guard) and everyone on this successful attempt.
Railway Minister Mr.Piyush Goyal also applauded this trailblazing event.
Western Railway breaks yet another stereotype!

An all-female crew piloted a Goods train from Vasai Road to Vadodara on 5th January, 2021 which has set a glaring example that no job is beyond the capacity of women to perform as well as to excel. @drmbct pic.twitter.com/EdLpMYJU3y

— Western Railway (@WesternRly) January 6, 2021
In a nutshell, driving a train, be it passenger or a goods train is more than a job. The person assigned and entrusted for steering the train needs to be vigilant, alert and strong enough to face the toughest situation be it a harsh weather or rail accidents.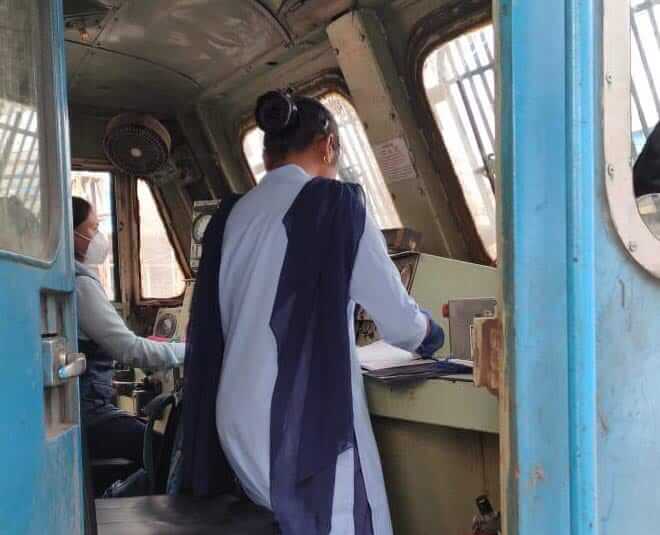 These women crew members have countered the stereotypical opinion that only men can handle such risky jobs. This event hailed as a step towards encouraging gender neutral roles.
Also read : https://saffronumbrella.com/nupur-tewari-yoga-west-bengal-japan/
Dongre had double reason to celebrate in her life. "Today was my first as a loco pilot after having worked as assistant loco pilot for four years of journey with railways. It was exciting for all of us as history was being made for the first time." Hailing from Jabalpur, Dongre, who has done her Masters from the Industrial Training Institute said, "I was fascinated by a job in the railways and I also like the new challenges. My parents and husband have always supported and encouraged me in my life .
Uditi Verma, who hails from Bhopal, has been working for past four years as assistant loco pilot in railways. Both, Dongre and Uditi hope to pilot Rajdhani class trains in the future for sure . Train guard Aakansha Rai, who has done an MBA in hospitality management in her academics , said she always aspired to join the railways and had no inhibitions about taking up this post and she felt proud. "Today's journey with an all-women crew was exciting and we were not worried by by challenges." She is the only train guard working with Mumbai division of WR at present.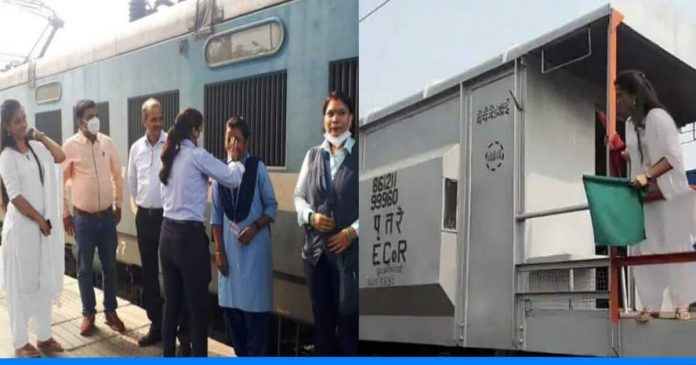 Meanwhile the railway zone further stated that very few women come forward to join these posts due to the grueling nature of the job of guards and loco pilots in our nation, which also involves travelling long distances and staying far away from families. The Western Railway zone believes that this move will be a game changer in long run as well as an inspiration for other women to take up such challenging jobs in Indian Railways.