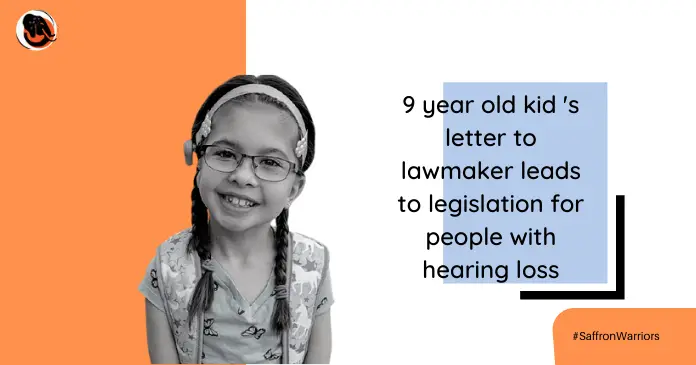 9 year old kid 's letter to lawmaker leads to legislation for people with hearing loss 
Recently, by reading the letter of Ally Tumblin a school assignment, a 9-year-old deaf child in America, the US government made an  'Alley Act HR 477' keeping in mind the needs of all children suffering from deafness . Moreover, Ally Act HR-477 will soon be given the form of law from administration .
Under the Act, a provision has been made for insurance companies to compulsorily add devices related to deafness in their policies.
Legislation being implemented in Congress that would require insurance providers to cover hearing aid devices is the brainchild of a now 11-year-old girl .
Ally Tumblin, now a fifth-grade student in Colorado, was 9 years old and in third grade when she received a homework assignment to do something to better her community around , with one option being to write a letter to an elected official about any important cause. 
"She gazed at me and was just like, 'Mom, my BAHA,'" said Ally's mother, Melissa Tumblin. "And that was the starting of this journey"
A BAHA is a bone-anchored hearing system, an implantable device that treats hearing loss in people.
9-year-old Ally Tumblin has a rare disease called microtia (a congenital deformity where the pinna, the external ear is underdeveloped.) in both ears since birth, due to which she uses a BAHA hearing device. BAHA (Bone Anchored Hearing Aid) device is a bone-anchored hearing system, which is implanted into the ear and proves to be extremely helpful in hearing  according to Children's Hospital of Chicago.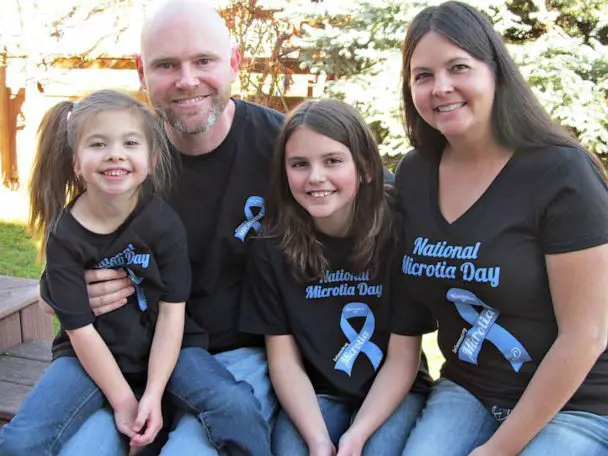 In 2019, students were asked by the teacher in the school to write on the topic 'Social Change'  little 9-year-old Ally wrote to Colorado's Congressman Joe Neguse, describing the suffering of many children from deafness, stating how the solution to the problem of hearing is a very expensive instrument; BAHA or an operation.
She wrote how it is not possible for everyone to buy that equipment due to its cost of 7 lakh rupees. She also added that most insurance companies don't even include this tool in their coverage. "Taking Ally's letter into consideration and praising her initiative, Negus reintroduced pre-existing legislation related to the matter in the US House of Representatives and currently a new act has been formed on it, which will soon be given the shape of a new law.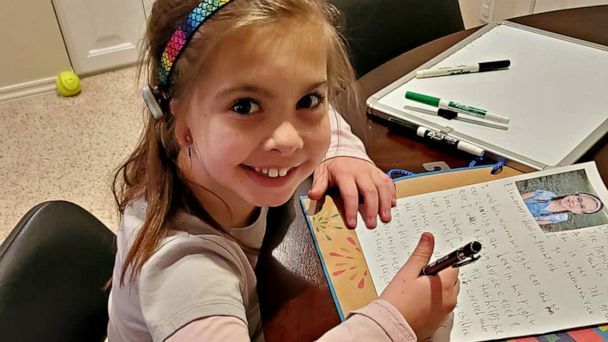 After reading the letter, Joe Negus has created 'Ally Act HR-477' behind the name of Ally itself which will also be legalized soon. Senator Elizabeth Warren says in this regard-  "Although many children and adults across the United Nations (UN) need these special hearing aids because of their high cost, people are not able to buy them. I am very happy to see the steps being taken to bring this change by reintroducing this law ".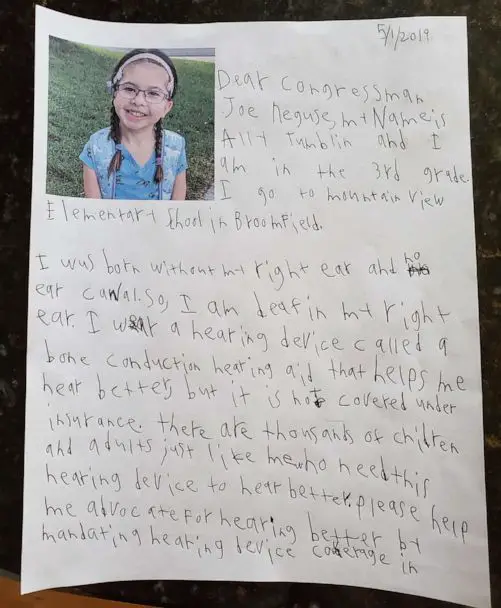 Under the law, it will be necessary for all American insurance companies to include coverage of equipment such as Baha. Not only this, these devices will have to be replaced after certain intervals in this coverage, also related surgeries and other expenses related to it will also have to be borne by them only.
"I'm incredibly grateful for Ally's initiative and courage to bring this issue to my office so we could get to work on a legislative fix to address it for everyone ," Neguse said in a statement announcing the reintroduction of Ally's Act through country. 
"I think it's pretty cool," Ally said of seeing the legislation that her letter inspired people around. "I'm excited and I hope Ally's Act passes. I think all kids deserve to hear."
Girl's letter to lawmaker leads to legislation for people with hearing loss originally appeared on goodmorningamerica.com website.