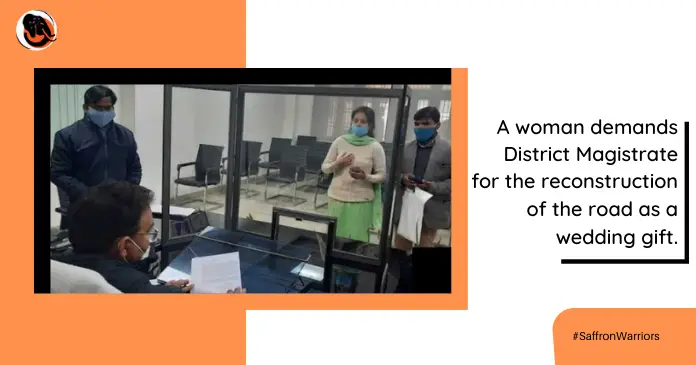 A woman demands District Magistrate for the reconstruction of the road as a wedding gift
We have often heard or seen stories around us of brides asking for dowry on the occasion of marriage, but we are sharing an incident where a bride made such a demand for her marriage from DM that she was surprised him. This is the case in Iglas tehsil of Aligarh district in Uttar Pradesh. Karishma, a resident of Hastapur village here.
As usual, on an ordinary day, the District Magistrate Chandra Bhushan Singh was listening to the public grievances at dri Then a girl handed him his wedding card. At first, he was amused and then hinted his staff to give her some money as a gift for her wedding. However, the girl stopped them and said, Sir! Give me some different gift which left each and everyone surprised . She said she is going to get married next month but before the marriage she reached the district magistrate's office with a request.
Also read : https://aatmanirbharbharat.mygov.in/activity/mini-school-free-education-24-7-for-special-students/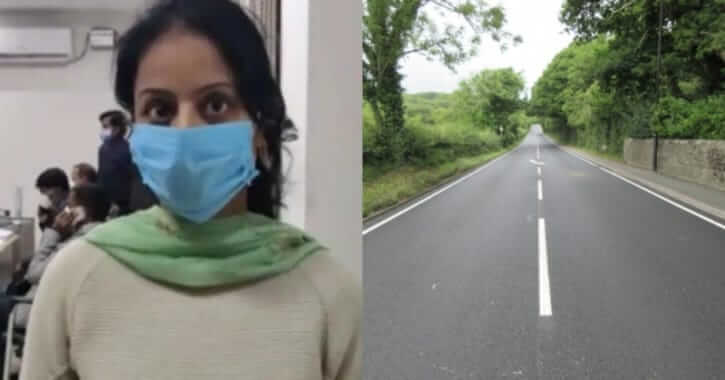 Who is karisma 
The 3rd one of three brothers and three sisters is a charismatic educated young woman who has done B.Ed in her studies. According to Karisma, the condition of the road in his village is very bad from very long time and there are potholes in it which are filled with mud. Karisma said in her complaint letter that she was married on February 2 .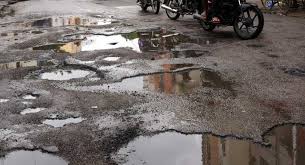 She told the DM that  "On 2 February my marriage procession will come, but there is no way to reach the procession to the house. I will get the gift if you fix the road ".
The road in her village is so dilapidated that the procession may have trouble coming. There are too many pits on the road. It is also very difficult to walk on the road. Due to this, there will be a lot of problem in getting the procession out.
Also read : https://saffronumbrella.com/nupur-tewari-yoga-west-bengal-japan/
Villagers tries failed before also 
"Villagers find it tough to move as lanes are in a pathetic condition from very long. I had informed the Block Development Officer (BDO) twice, raised the issue in Tehsil Diwas and had even filed an RTI but nothing was done," said Karishma after meeting the DM.
Entire matter 
Arriving at the DM's office, Karisma said that she was going to get married soon but the road conditions in her village had deteriorated very much and it could be very difficult for her to enter the village in such a procession for marriage .  
District Magistrate Chandra Bhushan Singh says that it is the result of Mission Shakti that daughters are bringing their needs. At present, the DM has ordered the DRDO on Karishma's complaint that "he  instructed them to visit the village immediately and start construction of the road through MNREGA or any other project and immediately start the construction work of the road in time bound". The entire road should be made before the girl's wedding. "
Such small efforts really helped the entire village.