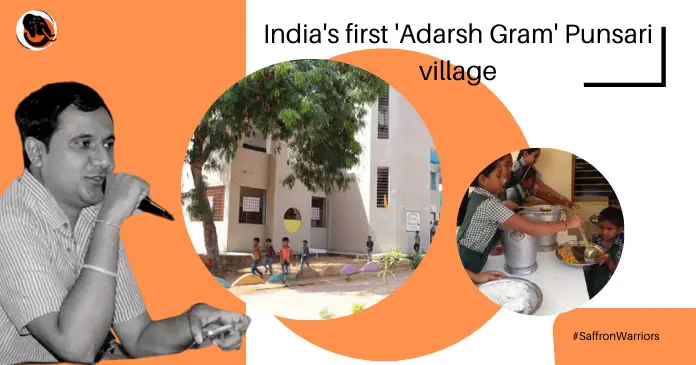 PUNSARI VILLAGE: INDIA'S FIRST 'ADARSH GRAM ' 
We always imagine a village with poor roads, kuccha house, lacking short of basic amenities etc. But here's a village of India who has broken such imaginations and the reality is surprising!
PUNSARI, village with a population of 60, 000 people is located in Sabarkantha district of Gujarat and is situated 90 kms away from ahmedabad near parvati hills.The village has caught everyone's attention as it has been declared as THE IDEAL VILLAGE OF INDIA OR ADARSH GRAM.
AN INSIGHT:
Himanshu started researching government schemes with team that could bring changes to his village. With these insights, he returned to his village and tried to persuade the members of his village to implement changes all around, but everything was in vain. He realized that he needed a effective decision making position in the village , hence he contested the panchayat election. In 2006, at the age of 22, Himanshu became the youngest Sarpanch of Punsari.
According to a statement made given to media by Himanshu, he expressed that after becoming Sarpanch of Pansari in 2006, he realized that Panchayat had no funds! 98 % of villagers were uneducated.  He needed teamwork.  He encouraged 3 young boys to start RO plant in the village.
We're starting day 2 of the #MGISC with the Gandhi Trail.
The first destination is Punsari village, Sabarkantha district. This village is considered a model village because of its great #sanitation, #water and waste management facilities. #SwachhBharat

— Swachh Bharat I #IndiaFightsCorona (@swachhbharat) September 30, 2018
THE ACHIEVEMENTS: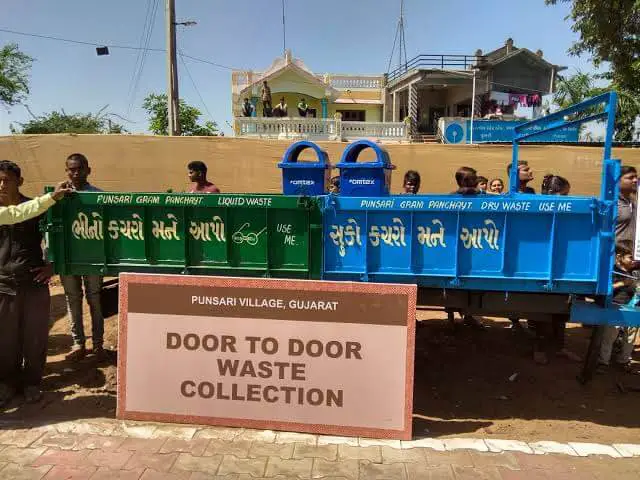 Punsari experienced a continuous progress from that time. From schools to roads, from transport to communication, every need is taken care of in a well manner. The schools of ANGANWADI are updated with new infrastructure. Roads are litter free and clean.
At every corner of the village, a speaker is installed to give important announcements to the public. Just like any other city,  Punsari village had updated facilities of CCTV, RO WATER PLANT, electricity,  smart waste collection,  arogya kendras and much to amusements , DIGITAL SCHOOLS!
Also read : https://saffronumbrella.com/swati-mohan-nasa-scientist/
The village is WIFI enabled and villagers can get 30 MBPS Data by registering themselves at Panchayat for Rs .50/- per month. As most of the villagers were in the dairy business, women had no option but to walk around 2kms everyday to deliver milk to milk banks. This problem was solved by starting village's own transport system with mini buses.
Prime Minister Narendra Modi applauded and expressed happiness over the great efforts taken by the village to reach here.
AWARD WINNING VILLAGE:
Including award for 'Model village', Punsari has also won state award for BEST GRAM PANCHAYAT in 2011. To add further, in the year 2012 it also received RAJIV GANDHI SARVASHRESHTHA GRAM AWARD.
Punsari's focus on women empowerment:
Recently, Sunandben Patel has become the first female Sarpanch of this village.  In an interview on television, Sunandaben expressed her view that now they focus to enable women of this village to earn their livelihood and become self dependent.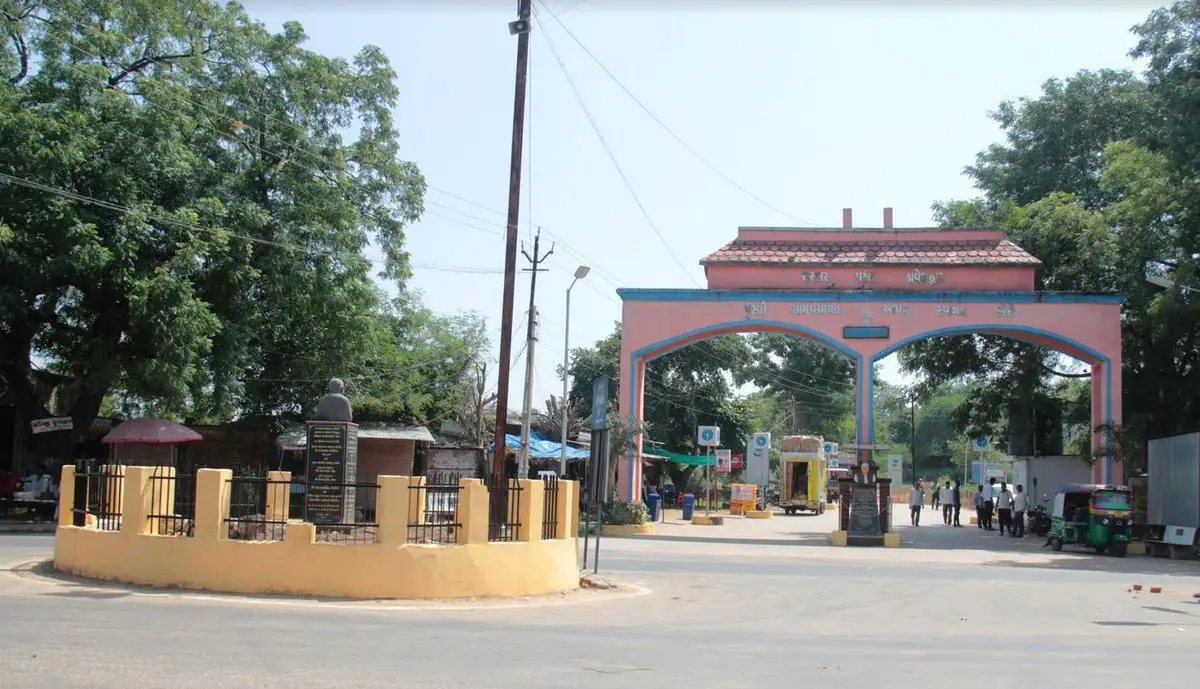 PUNSARI DURING LOCKDOWN:
The village encouraged social distancing and COVID 19 guidelines by choosing digital mourning for one of the local Jayantibhai Darji (60 yrs) who died. It was arranged on Facebook. 300 persons paid their tribute on his funeral by using Facebook Live.
Thus the village is a role model for everyone at national as well as international level. Foreign diplomats during their visits to Punsari have praised the progress made by this village.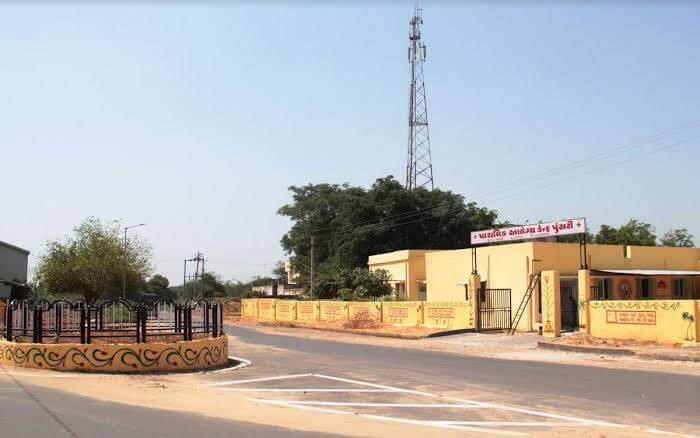 The only mantra that Himanshu Patel gives to the next generation is "Don't migrate from villages due to lack of facilities instead get the amenities of cities here but keep the spirit of the village alive".